---
YouTube Is Pulling 'Sound Of Freedom' Interviews, Reviews
Authored by Steve Watson via Summit News,
YouTube appears to be removing content featuring or even merely reviewing the movie 'Sound Of Freedom' for 'violating community guidelines' as censorship of the anti-child trafficking movie continues.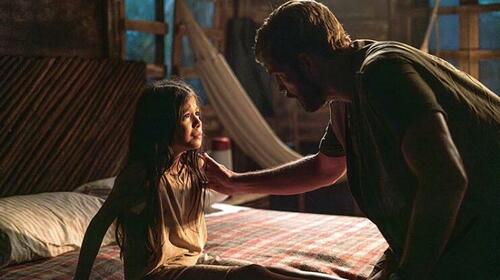 Former Navy SEAL and CIA Contractor Shawn Ryan posted screenshots of the backend of his YouTube account, showing that a 2 and a half minute preview video of an upcoming interview with the film's star Jim Caviezel has been removed.
YouTube has also declared the content titled 'Actor Jim Caviezel Unveils Dark Truths Behind The Trafficking Of Children' as 'Ineligible' for monetization.
YouTube pulled my preview of Jim Caviezel's episode for "violating community guidelines".

I did not realize saving children and bringing awareness to the sex trafficking of kids was against the community guidelines.#savethechildren #youtube #censorship pic.twitter.com/KI6yNbSStB

— Shawn Ryan (@ShawnRyan762) July 18, 2023
This doesn't seem to be a one off.
They are doing that to all the content folks who are mentioning or reviewing that movie? What is You Tube up to.

— Christie 🕶️ (@EYESOPN) July 19, 2023
Commentator Luke Rudkowski has also had a strike against his account for posting a review of the film, and has been prevented from uploading any more content.
Luke was bullying pedophiles again so youtube gave him a strike https://t.co/q2Rwzjy3ar

— Tim Pool (@Timcast) July 18, 2023
After tweeting about the issue to @TeamYouTube they updated my strike and now are preventing me from uploading at all! pic.twitter.com/5cUlUIxDtz

— Luke Rudkowski (@Lukewearechange) July 18, 2023
Now I can't upload for a week? Freaking hell maybe I'll just do it exclusively on twitter and https://t.co/TI3ZVnZjpF from now on pic.twitter.com/X8r97AWvxt

— Luke Rudkowski (@Lukewearechange) July 18, 2023
What is this all about?
As we highlighted last week, Tim Ballard, the real life former government agent who the film is based on, has accused the media of "running interference for pedophiles and human traffickers."
"Why would you want to lie to push an agenda whose goal is to have children be in captivity? It's kind of sick," Ballard urged.
The Official Sound of Freedom Movie Trailer pic.twitter.com/eIAVpVr0DZ

— Dillon Fillion (@DillonFillionIA) July 10, 2023
*  *  *
Brand new merch now available! Get it at https://www.pjwshop.com/
In the age of mass Silicon Valley censorship It is crucial that we stay in touch. We need you to sign up for our free newsletter here. Support our sponsor – Turbo Force – a supercharged boost of clean energy without the comedown.
Also, we urgently need your financial support here.
Loading...