---
Zelensky Urges Ban On Russian Athletes From Olympics, Even Under Neutral Flag
Ukrainian President Volodymyr Zelensky on Thursday issued his latest demand before the international community concerning punishing Moscow, issuing a call for a total ban on all Russian and Belarusian athletes at the Olympics, even under a 'neutral' flag.
What he's urging is tantamount to a complete and permanent purge of Russians from Olympic competition. Zelensky said in a call with International Olympic Committee (IOC) president Thomas Bach that it's necessary for Russia to suffer "complete isolation" on the world stage, including international sporting events.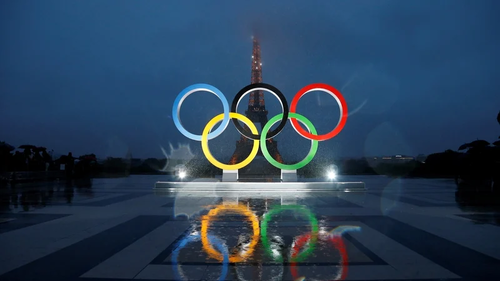 "Since February, 184 Ukrainian athletes have died as a result of Russia's actions," Zelensky said in the call. "One cannot try to be neutral when the foundations of peaceful life are being destroyed and universal human values are being ignored."
The Zelensky call was in response to Bach last week signaling the Olympic Committee is ready to allow Russian and Belarusian athletes to compete in the 2024 Summer Olympics to be held in Paris. This marks a shift from its previous stance of not allowing their participation.
Bach in the latest comments, however, indicated the athletes can compete under a neutral flag - essentially still disallowing any official team under the Russian or Belarusian national flags.
"Athletes cannot be punished for acts of their government as long as they do not contribute or support it," Bach laid out at last week's press conference. "What we never did and we never want to do is prohibiting athletes from participating in sports only because of their passport."
But Zelensky is now arguing this isn't good enough, according to the IOC call readout: 
"In the call, the Ukrainian President requested the full isolation of Russia and Russians from the world community," the IOC said in a statement. "From his point of view, this must also apply to athletes."

"In this context, the IOC President explained the unifying mission of the IOC and the Olympic Games enshrined in the Olympic Charter."

"At the end of this open and constructive discussion, both presidents agreed to stay in contact."
During the 2022 Winter Olympics in Beijing, all Russian athletes competed under the flag of the Russian Olympic Committee - which was the result of prior sanctions on Russia by the World Anti-Doping Agency related a years-long performance enhancing substances scandal.
Loading...