---
'Zero Applicants, Zero Prospects': Entire Police Force Quits In Minnesota Town
The town of Goodhue, Minnesota will be without police in 8 days after the chief and every member of the force resigned.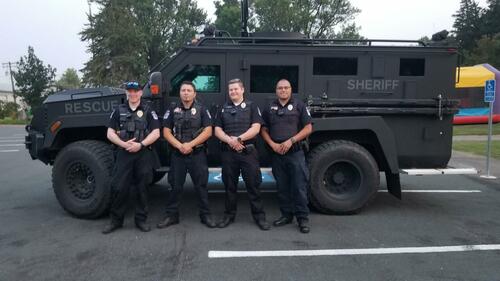 "I think we're all a little bit blindsided by it, but we're resilient and we're going to move forward," said Ellen Anderson, mayor of the small town located in the southeastern part of the state.
"I want to reiterate that we will have police coverage in the city of Goodhue," Anderson promised, adding "That is not an issue."
Police Chief Josh Smith, who will continue to serve until Aug. 24, told city officials he's been unable to find anyone to join the force.
"This has been three weeks now, we have zero applicants, and I have zero prospects," he said on July 26, adding "I've called every PD around for the youngest guys out there, getting into the game. There's nobody getting into the game."
"If you want to keep the PD, and this is something we want to continue going with, something needs to change dramatically and drastically, and it's got to happen now," he continued.
Smith told the Goodhue city council that the dismal recruitment numbers was due to low pay and competition from larger cities, the NY Post reports.
The largest city in Minnesota, Minneapolis, is the site of one of the most important policing stories of the last decade. 

The last ex-Minneapolis police officer to be convicted following the death of George Floyd received a sentence of 4 years and 9 months on Aug. 7.
Who wouldn't want to be an underpaid public servant that's hated by half the population?
Loading...