---
AI-Generated Drake Song Up For Grammy Nomination
Authored by Savannah Fortis via CoinTelegraph.com,
A hit track made from an AI-generated vocal track of the rapper Drake has been submitted to the Recording Academy for Grammy nomination in two categories...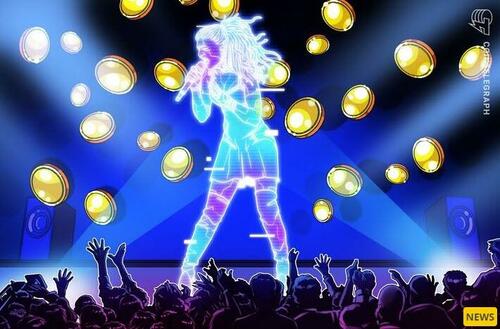 A viral track from the anonymous producer "Ghostwriter" using an artificial intelligence (AI)-generated vocal track of the rapper Drake has been submitted for consideration for a Grammy award, according to a Sept. 5 report in The New York Times.
The track "Heart on My Sleeve" has been submitted by the Ghostwriter team to the Recording Academy - the organization behind the Grammys - for nomination in the Best Rap Song and Song of the Year categories, a representative told the NYT.
In both of those categories, the award is attributed to the songwriter, who the Ghostwriter representative also confirmed to be a human.
Earlier in 2023, the Grammys updated its policy for awards in the upcoming award season, saying that music with AI-generated components is eligible for an award. The catch is that the category for which the track is nominated must be for a human-created portion of the song.
The CEO of the Grammys, Harvey Mason Jr., confirmed the policy and said music with AI elements is "absolutely eligible" for a Grammy nomination. He reiterated this to the NYT regarding the Ghostwriter AI-Drake track, saying:
"As far as the creative side, it's absolutely eligible because it was written by a human."
He also pointed out that the Academy also looks at whether or not the song was commercially available, which is a component of Grammy rules. It says a track must have "general distribution" to be eligible, including availability on streaming platforms.
However, "Heart on My Sleeve" was removed from all major streaming services, despite industry experts saying that its use of AI fell into a "legal gray area."
Cointelegraph reached out to the Recording Academy for further comment. 
In April, Universal Music Group - one of the industry's most prominent record labels - sent a mass email to major streaming services, including Spotify and Apple Music, requesting they block AI services from harvesting melodies and lyrics from copyrighted songs and remove songs violating copyright. 
Shortly after, Spotify was reported to have ramped up policing of tracks violating copyright infringement on its platform, as well as blocking artificial streaming of songs to increase listen count.
Loading...