---
AI 'Smart Potty' Monitors Bowel Health For Gastro Issues 
According to Duke Today, researchers at Duke announced an artificial intelligence tool that could easily be mounted on a standard toilet to analyze patients' stools and give gastroenterologists suggestions about bowel health. 
Associate Research Professor for Duke University Dr. Sonia Grego is working on the 'smart toilet' that takes stool images and sends them directly to a doctor for review.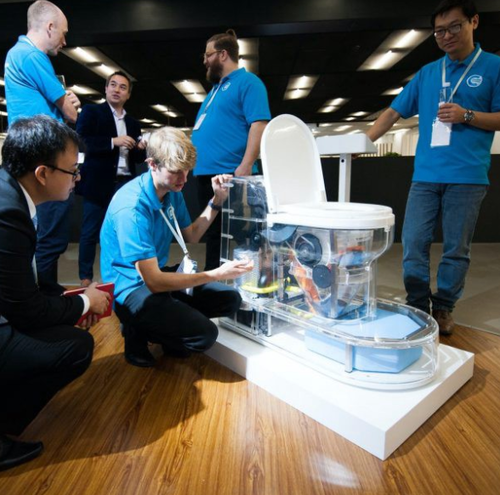 The device uses an algorithm to monitor a patient's stool (i.e., loose, normal, or constipated) and the presence of blood, allowing them to diagnose the patient and provide proper treatment.
To develop the artificial intelligence image analysis device, researchers had to train a deep learning algorithm with 3,328 unique stool images and accurately classify anomalies in the stool that would suggest a patient is experiencing gastrointestinal problems.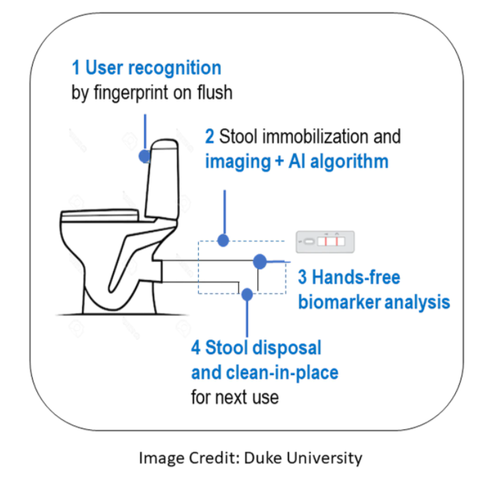 "Researchers found that the algorithm accurately classified the stool form 85 percent of the time and gross blood detection was accurate in 76 percent of the images," Duke Today said. 
"We are optimistic about patient willingness to use this technology because it's something that can be installed in their toilet's pipes and doesn't require the patient to do anything other than flush," said Sonia Grego, PhD, founding director of the Duke Smart Toilet Lab and a lead researcher on the study. "This could be especially useful for patients who may not be able to report their conditions, such as those who live in a long-term care facility."
The prototype smart toilet is promising but has yet to be commercialized as it must undergo more testing. 
In some respect, this technology makes a lot of sense, considering more people can't remember what their stool looked like a day before or don't regularly record their bowel movements. But like any smart device, there are privacy issues and risks that private stool data could be hacked. 
If Duke researchers ever get to the commercialization stage, these smart toilets will likely be installed at long-term care facilities and hospitals. Now convincing the everyday person, such as a baby boomer, that an algorithm will monitor their stool and automatically send pictures to their doctor is a whole other challenge.