---
Air Force Boasts New Hypersonic Missile Will Hit 1,000 Mile Target In Under 12 Minutes 
The US Air Force is moving forward with a new hypersonic missile that it says can strike a target 1,000 miles away in under 12 minutes, reported Air Force Magazine (AFM). 
Such a bold claim would mean the hypersonic missile would need to fly between 5,000 and 6,000 mph, or roughly between Mach 6.5 and Mach 8, to strike a target at that distance. 
Air Force Major General Andrew Gebara, Air Force Global Strike Command's Director of Strategic Plans, Programs, and Requirements, recently told AFM that Lockheed Martin's AGM-183A air-launched rapid-response weapon, also known as ARRW, is "amazing."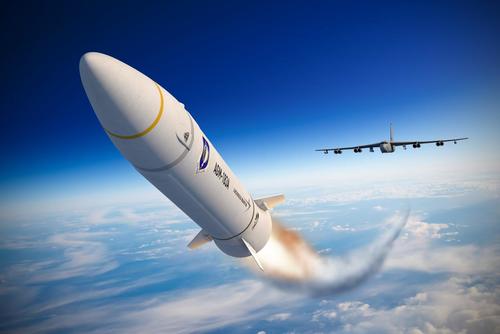 Readers may recall, our coverage on ARRW's progression from development to testing suggests it could soon become the US' first operational hypersonic weapon:  
"This thing is going to be able to go, in 10-12 minutes, almost 1,000 miles," Gebara said in a September AFM interview. "It's amazing."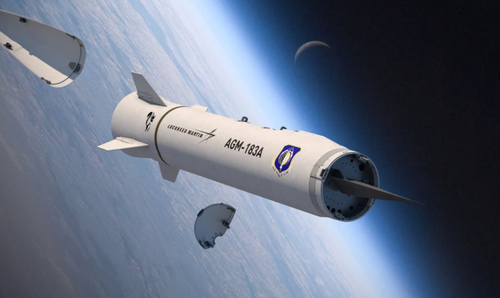 The hypersonic missile is powered by a solid-fuel rocket booster with an unpowered boost-glide vehicle. The rocket propels the hypersonic missile to hypersonic speeds. After that, the glide vehicle is released and continues to its target. The boost-glide vehicle can carry nuclear warheads and outmaneuver the world's most advanced missile defense shields. 
ARRW is expected to reach operational capability in the second half of 2022, with possible fielding shortly after. The Air Force plans to purchase at least eight prototype ARRWs. 
We're not sure if President Trump referred to Lockheed's ARRW in July, but he touted a new hypersonic weapon as "super-duper." 
The US has been increasing its efforts on hypersonic development in recent years as Russia and China power ahead in their developments.