---
Air Force Selects BAE Systems To Design Combat Drone For Skyborg Program 
The Air Force, under the Skyborg program, has awarded defense firm BAE Systems with a contract of up to $400 million to develop a "digital design" for a fully autonomous drone that will fly with the service's stealth fighters. 
The aim is for BAE to produce a low-cost autonomous unmanned aerial vehicle that will fly with manned stealth fighters to increase air combat power.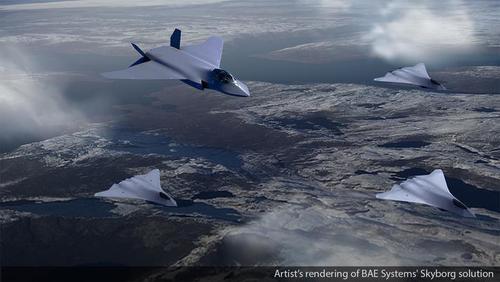 Ehtisham Siddiqui, vice president and general manager of Controls and Avionics Solutions at BAE Systems, said the "need to generate combat power faster than our adversaries is critical to address near-peer threats." 
Siddiqui said, "this award will accelerate the development and deployment of manned-unmanned teaming technologies to give the U.S. Air Force a decisive edge in the battlespace."
The robotic wingmen for manned aircraft will be designed with BAE Systems' autonomous systems. The drone will be outfitted with advanced sensors and other high-tech, likely classified, payloads. Paternering, an autonomous combat drone with a manned stealth fighter jet, could be game-changing on the modern battlefield to defend against emerging threats. 
Currently, the Air Force has awarded nine defense firms for competing in the service's autonomous Skyborg drone wingman program. Flushed with cash, the service is purchasing as many prototypes as possible, with testing currently underway. 
Air Force envisions the winning defense firm to produce a drone that can conduct at least 15 different mission sets. We noted not too long ago that an operational capability timeline for the drone could be around 2023. 
In August, a Boeing-made wingman drone was spotted in Australia.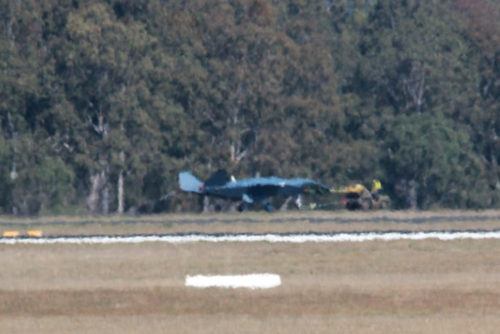 And maybe the 2005 American military science fiction action film "Stealth" accurately predicted combat drones were to become human pilots new "wingman."