---
Apple, Google Team Up To Create 'Alerts' For Spying And Location Tracking
Authored by Jack Phillips via The Epoch Times (emphasis ours),
Apple and Google on Tuesday proposed creating alerts amid reports of stalking via Apple's AirTag and similar tools, according to a release issued Tuesday.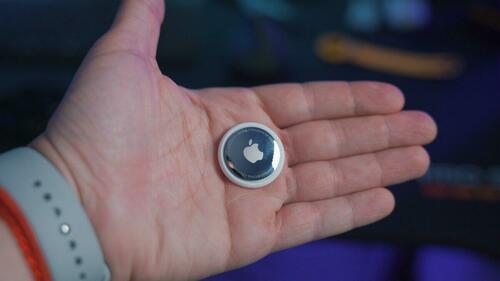 The new proposed industry standard will allow the Big Tech companies to "allow Bluetooth location-tracking devices to be compatible with unauthorized tracking detection and alerts across iOS and Android platform," the joint release said, adding that "best practices and instructions" will be included for such devices.
"Today, Apple and Google jointly submitted a proposed industry specification to help combat the misuse of Bluetooth location-tracking devices for unwanted tracking," the release said.
"Samsung, Tile, Chipolo, eufy Security, and Pebblebee have expressed support for the draft specification, which offers best practices and instructions for manufacturers, should they choose to build these capabilities into their products," it added.
Dave Burke, Google's vice president of engineering for Android, claimed Tuesday that stopping unwanted Bluetooth device-based tracking will be adopted across the tech sector. According to a proposal, tech firms are aiming to perform "unwanted tracking detection" on such devices that "can both detect and alert individuals that a location tracker separated from the owner's device is traveling with them," and it would also "provide means to find and disable the tracker."
"Bluetooth trackers have created tremendous user benefits, but they also bring the potential of unwanted tracking, which requires industrywide action to solve," Burke said in the release.
"Android has an unwavering commitment to protecting users, and will continue to develop strong safeguards and collaborate with the industry to help combat the misuse of Bluetooth tracking devices."
Erica Olsen, senior director of the Safety Net Project at the National Network to End Domestic Violence, told news outlets that AirTags and similar products are being used by domestic abusers. "It's imperative for advocates and technology companies to work together on solutions to minimize the opportunities for misuse," Olsen said of Bluetooth trackers.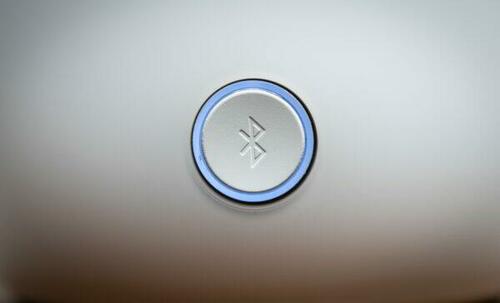 An AirTag is a quarter-sized tracking device that sends out a Bluetooth signal to tell the owner of its location. It and other Bluetooth location-tracking devices and tools allow people to find lost luggage, keys, and other items, but there have been increasing reports of people misusing them to stalk, spy on, or track the whereabouts of people.
Security Threat
AirTags were rolled out in 2021, but it wasn't until early 2022 that Apple acknowledged the devices pose a security issue.
"AirTag was designed to help people locate their personal belongings, not to track people or another person's property, and we condemn in the strongest possible terms any malicious use of our products. Unwanted tracking has long been a societal problem, and we took this concern seriously in the design of AirTag," it said.
"It's why the Find My network is built with privacy in mind, uses end-to-end encryption, and why we innovated with the first-ever proactive system to alert you of unwanted tracking. We hope this starts an industry trend for others to also provide these sorts of proactive warnings in their products."
In late 2022, Apple was sued by two women who alleged that their previous partners used AirTag devices to surveil and track their whereabouts, potentially putting them in harm's way.
In June 2022, an Indiana woman also allegedly used the device to murder her boyfriend due to an alleged affair, it was reported, while there have been some reports of such devices being used to steal vehicles and other items.
The New York City Police Department, meanwhile, is giving away 500 AirTags this week to prevent car thefts across the city, announced Mayor Eric Adams earlier this week.
"As soon as we're notified about a grand larceny auto—and even if it's days later—we can still track the car and find the person who's driving and put a brake on what we are experiencing in this city with grand larceny autos," Adams, a Democrat, said at a news conference on Sunday.
"Hopefully, we recover your car undamaged, we take a bad guy off the street, and you get your car back to conduct your business, and it doesn't impose on your life," stated John M. Chell, the NYPD's chief of patrol.
Data released by the NYPD shows that there has been a year-over-year increase in car thefts so far in 2023.
Loading...