---
Apple Seeks To Boost Lagging Subscription Sales With "Amazon Prime"-Style 'Bundles'
Apple shares are riding high right now, after reporting blockbuster Q2 earnings with revenue from device sales beating expectations, and the company announced a stock split that has helped push its market capitalization even further into record territory.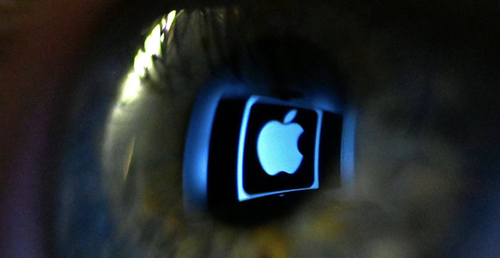 However, as we noted at the time, there were a few blemishes on what was otherwise a sterling report, most prominent among them being a rare sequential decline in service revenue, which dipped to $13.156BN from $13.348BN last quarter.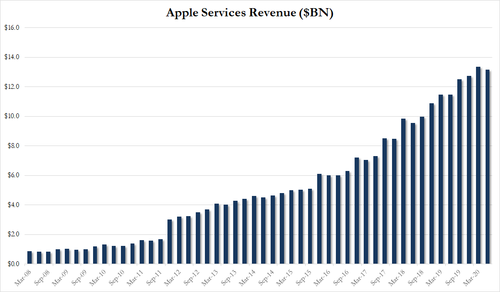 Although investors didn't seem to care when Apple announced the results last month, CEO Tim Cook has increasingly pushed growth in the company's services segment as the key driver of future growth. And although Apple didn't release forecasts for the year ahead. Clearly, Apple CEO Tim Cook is acutely aware of this, and the company is already planning a new initiative to try and maximize revenue from its subscription services at a time when most Americans are using these types of services more than they ever have before.
According to Bloomberg, Apple is reportedly planning to launch a subscription bundle akin to Amazon's popular "Prime" service, that will combine everything from health and wellness, to streaming of TV shows, movies and music, to video games.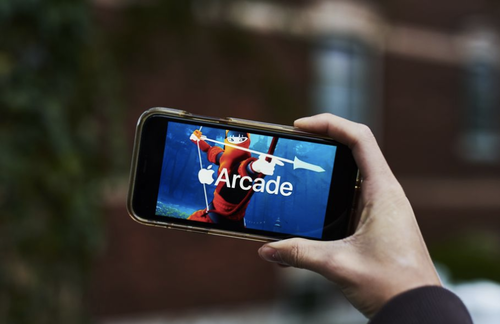 The decline in services revenue reported a few weeks back isn't the only motivator for Apple to switch to a bundle, instead of offering all of these services a-la-cart. Last month, the New York Times announced that it would part ways with Apple's "News+" service, a sign that the tech giant has struggled to strike deals with publishers like the NYT, LAT and other papers, even as WSJ and its owner, the News Corp.-owned Dow Jones, insisted that they would stick with Apple News as the platform has brought in "a significantly new audience."
However, a bundle package with News+ included would boost revenue, and leverage, for a service that the company hopes will entice at least a majority of its customers in the US. Apple has already hinted at this possibility as its agreements with publishers have included a warning that services could be offered as part of a bundle.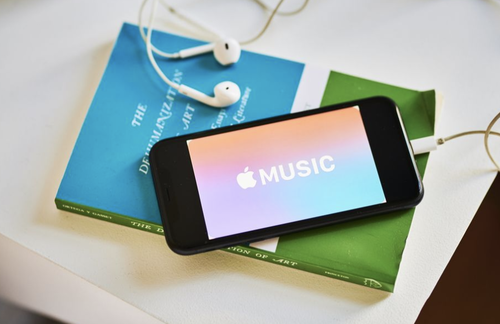 The "Apple One" package, as it is known inside the company, will featured tiered subscription models, which also fits with Apple's decision to offer some "cheaper" phone models as it struggles to grow its handset market share.
Here's more from BBG:
Apple Inc. is readying a series of bundles that will let customers subscribe to several of the company's digital services at a lower monthly price, according to people with knowledge of the effort.

The bundles, dubbed "Apple One" inside the Cupertino, California-based technology giant, are planned to launch as early as October alongside the next iPhone line, the people said. The bundles are designed to encourage customers to subscribe to more Apple services, which will generate more recurring revenue.

There will be different tiers, according to the people, who asked not to be identified discussing private plans. A basic package will include Apple Music and Apple TV+, while a more expensive variation will have those two services and the Apple Arcade gaming service. The next tier will add Apple News+, followed by a pricier bundle with extra iCloud storage for files and photos.
Apple plans to leverage its deep trove of user data to allow devices to "suggest" different bundle packages to their owners, based on their previous app usage. Here's a rundown of other salient details from the BBG report.
The new bundles will also be built on the company's "family sharing" system, which provides access to up to 6 people for each service.

Apple's plans, and the structure of the bundles, may change. But the goal is to offer groups of services at lower prices than would be charged if consumers subscribed to each offering individually. An Apple spokesman declined to comment.

The iPhone and iPad will suggest different packages to users based on which Apple apps and services they already use. This feature will come later this year as part of iOS 14, the next software update for Apple's devices.

The new bundles will be geared toward families, meaning they will work with Apple's Family Sharing system that provides access to as many as six people for each service. 

Bundles will save consumers between $2 and $5 a month, depending on the package chosen. For example, if a family subscribes today to all of Apple's major services, plus the highest iCloud storage tier, that would cost about $45 a month, but a bundle would presumably knock about $5 off of that price (will this jolt of tech-induced deflation help offset rising food prices? That's probably a problem for another day).

The "Apple One" project is being spearheaded internally by Peter Stern, who reports to Apple's longtime services chief Eddy Cue.

Last year, BBG reported that "bundles" would launch before the end of 2020. The company is reportedly planning to unveil the service during its upcoming product event.

Note: Apple doesn't plan to integrate the bundles with services such as AppleCare support or monthly payment plans for new iPhones and iPads.

In addition to the services bundles, Apple is planning new software and hardware bundles, including giving buyers of the Apple TV set-top box a free year of Apple Arcade.
Apple tested the waters last year by offering students free access to Apple TV+ combined with a subscription to Apple Music.
Furthermore, just as Facebook often mimics the most successful features of rival platforms, Apple is building a subscription service for workout classes, a direct challenge to Peloton, which has soared during the pandemic after a lackluster trading debut last year.
The company is also developing a new subscription for virtual fitness classes that can be used via an app for the iPhone, iPad and Apple TV, the people said. That service will be offered in a higher-end bundle with the rest of Apple's services. Codenamed "Seymour," the workout package would rival virtual classes offered by companies including Peloton Interactive Inc. and Nike Inc., according to the people.
The news clearly blindsided investors, as Peloton shares slumped nearly 5% in response.
Apple's services segment is one of the company's fastest growth areas and has become a $50 billion-a-year business. While services like those for advertising and AppleCare were down in recent quarters due to the impact of Covid-19, digital offerings like the App Store, iCloud and video products set records.
So, to sum up, Apple shares are spiking to new record highs after confirming with their 'Apple One' bundle that services revenue is slowing...