---
Watch: Atlanta Police Use Drone To Arrest Murder Suspect
Detectives with the Atlanta Police Department's (APD) homicide unit used a drone to arrest a man suspected in the shooting death of Thomas Jefferson Byrd, an actor who appeared in several flicks directed by Spike Lee. The video of the incident, filmed from the drone's point of view, is dystopic and outlines law enforcement's increasing use of drones.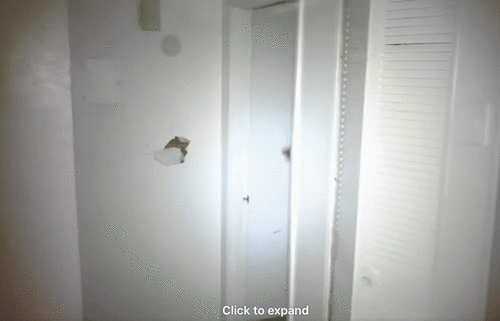 APD published the dramatic video footage on Facebook on Friday (Oct. 16). The law enforcement's Facebook page wrote that homicide detectives used "Crime Stoppers tips and drone technology" to arrest Byrd." 
Homicide detectives, following up on evidence and tips from citizens, identified a suspect in the shooting death of Thomas Jefferson Byrd, who was killed on Oct. 3.

On Oct. 14, 2020, warrants for the arrest of 30-year-old Antonio Demetrice Rhynes of Atlanta for Felony Murder were issued and investigators from the APD Fugitive Unit began working to arrest Rhynes. In the early morning of Friday, Oct. 16, 2020, the Fugitive Unit, in coordination with APD SWAT Officers, arrested Rhynes at Royal Oaks Apartments 3540 North Camp Creek Parkway. The suspect was taken to the Fulton County Jail. -Facebook 
Here's the video of the incident, showing the drone entering the suspect's apartment after the entrance door appeared to be forcibly opened. About 30 seconds after the drone surveils the apartment's common area and kitchen, Byrd appears from a back bedroom with his hands in the air. 
"The Atlanta Police Department is proud of the diligent efforts of the Homicide Unit in identifying the suspect in this case and for the skilled and professional work done by the Fugitive and SWAT Units to take Rhynes into custody without incident," APD continued to say in the Facebook post. "This arrest reflects highly on the men and women of the Atlanta Police Department and represents the highest standards of policing."
Spike Lee recently announced the death of Byrd, writing on his Instagram:
"I'm So Sad To Announce The Tragic Murder Of Our Beloved Brother Thomas Jefferson Byrd Last Night In Atlanta, Georgia … May We All Wish Condolences And Blessings To His Family. Rest In Peace Brother Byrd."
While APD's drone appears to be for surveillance purposes only, it's only a matter of time before drones like these become weaponized.