---
Beijing Targets Google's Android Operating System In Looming Anti-Trust Crackdown
By imposing new sanctions on Chinese chipmaker giant SMIC last week, the Trump Administration signaled that it isn't letting up on the economic war it's waging against China. After essentially cutting China's biggest chipmaker off from its largest customer, Huawei, with sanctions restricting the types of products that can be shipped to Huawei and its subsidiaries, the new sanctions on SMIC will rob it of what's believed to be its second-most-valuable client, American chipmaker Qualcomm.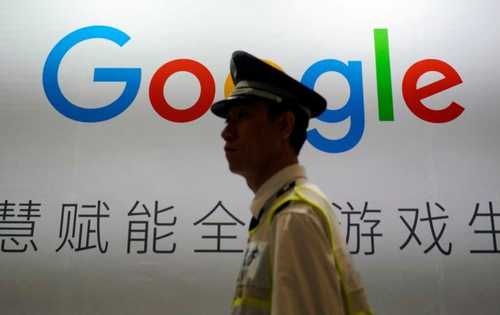 Even a ruling handed down on Sunday that spared TikTok  from being barred from American app stores is only temporary, and the company must still contend with a later deadline, and further pressure to strike a deal.
Although Trump and his top trade officials have argued these measures are akin to giving China a taste of its own medicine, the expansive trade war being waged by the administration is infuriating to Beijing. Now, Beijing is lashing out at an American tech giant - Google parent Alphabet - by taking a page out of EU antitrust head Margrethe Vestager's playbook. Reuters reports that China is preparing to launch an anti-trust probe into Alphabet's Android operating system and attempts by Alphabet to stifle competition in the Chinese market. The case was reportedly first proposed by Huawei, has been submitted by the country's top market regulator to the State Council's antitrust committee for review.
Reuters reports that a formal investigation might come as soon as October, and will likely depend on "China's relationship with the US". In other words, Beijing is turning up the pressure on an American tech giant and creating a bargaining chip out of thin air.
China is preparing to launch an antitrust probe into Alphabet Inc's Google, looking into allegations it has leveraged the dominance of its Android mobile operating system to stifle competition, two people familiar with the matter said.

The case was proposed by telecommunications equipment giant Huawei Technologies Co Ltd last year and has been submitted by the country's top market regulator to the State Council's antitrust committee for review, they added.

A decision on whether to proceed with a formal investigation may come as soon as October and could be affected by the state of China's relationship with the United States, one of the people said.
China's State Administration for Market Regulation, its top anti-trust regulator, is preparing new anti-trust measures that will create yet another barrier to foreign firms operating in the Chinese market. It's also looking into whether companies like Google have caused "extreme damage" to Chinese companies like Huawei. We wouldn't be surprised to see Google pay the price for some of the Trump Administration's aggression.
It also comes as China embarks on a major revamp of its antitrust laws with proposed amendments including a dramatic increase in maximum fines and expanded criteria for judging a company's control of a market.

A potential probe would also look at accusations that Google's market position could cause "extreme damage" to Chinese companies like Huawei, as losing the U.S. tech giant's support for Android-based operating systems would lead to loss of confidence and revenue, a second person said.
Unlike in Europe, most Chinese phones use an open-source version of Android that offers alternatives to Google services. So it's unclear what, exactly, is being targeted by Beijing. The EU memorably fined Google several times in recent years, including a $5.1 billion hit in 2018 over "anticompetitive" practices like forcing phone makers to pre-install Google apps on Android devices, while adding barriers to non-Google products. Indian regulators, meanwhile, are looking into whether Google has abused its market position to unfairly promote its mobile payments app in India.
"China will also look at what other countries have done, including holding inquiries with Google executives," said the person.

The second source added that one learning point would be how fines are levied based on a firm's global revenues rather than local revenues.
Reuters points out that Huawei missed its 2019 revenue target by a whopping $12 billion, which the company blamed on American aggression. Now, just imagine how US stocks might react to Alphabet posting a massive miss on revenue because China effectively banned Android phones from the world's biggest market.