---
Boeing's Truss-Braced-Wing Jet Concept Could Replace 737 Max By 2030
NASA and Boeing are working on the Sustainable Flight Demonstrator (SFD) project, which aims to produce a full-scale Transonic Truss-Braced Wing (TTBW) demonstrator airplane that consumes less fuel and lowers emissions by 30% versus today's most efficient single-aisle commercial aircraft.
NASA will commit $425 million of funding, while Boeing will invest $725 million in SFD and, by the end of the decade, have a full-scale demonstrator aircraft ready to test.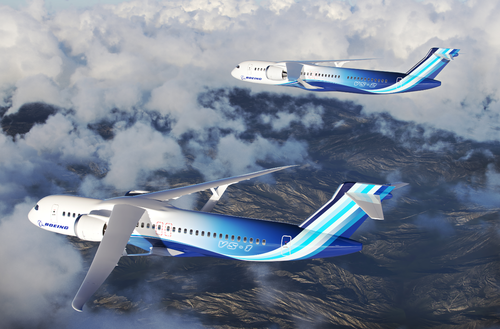 By 2030, the next generation of single-aisle aircraft could enter service and be the successor to the 737 Max. 
"It's our goal that NASA's partnership with Boeing to produce and test a full-scale demonstrator will help lead to future commercial airliners that are more fuel efficient, with benefits to the environment, the commercial aviation industry, and to passengers worldwide. If we are successful, we may see these technologies in planes that the public takes to the skies in the 2030s," NASA Administrator Bill Nelson wrote in a statement.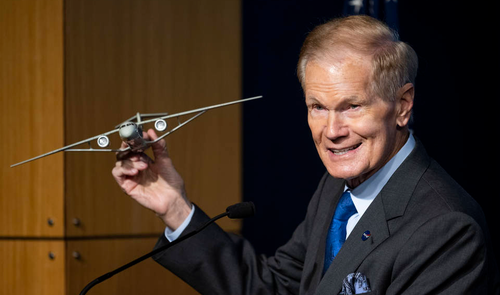 According to Boeing, the single-aisle airplane with a TTBW configuration will be part of the aviation industry's commitment to reaching net zero carbon emissions by 2050. 
NASA explained the TTBW concept plane has extra-long, thin wings stabilized by diagonal struts. This design allows for less aerodynamic drag than a traditional airliner -- resulting in less fuel consumption. 
Separately, GE Aerospace is working with NASA on hybrid-electric propulsion systems for commercial jets. Both will introduce electrified aircraft propulsion technologies for commercial jets during the next decade.
Loading...