---
Bollywood Reigns Supreme On YouTube
Indian Bollywood music channel T-Series is currently the channel with the most followers on YouTube (234 million), ahead of kids content channel Cocomelon (152 million).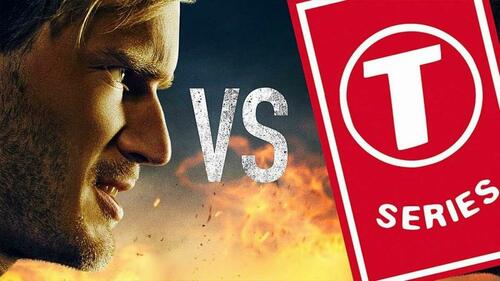 As Statista's Kathraina Buchholz notes, in 2018, T-Series was involved in a fierce battle over YouTube's top 1 position with the entertainment channel PewDiePie (111 million followers), catapulting the Bollywood channel to new heights.
You will find more infographics at Statista
PewDiePie, Swede Felix Kjellberg in real life, has since given in to the mass appeal of Indian cinematic soundtracks, falling to rank five behind fellow YouTuber MrBeast and yet another Indian channel, SET India by Sony Entertainment.
Previous to 2018, PewDiePie had been the account with the most subscribers on YouTube (save YouTube's own channels) for five years. When the Indian channel was inching up to steal the number one spot, Kjellberg and fellow YouTuber friends rallied to keep it by publishing novelty diss track Bitch Lasagna about T-Series and buying expensive seats at the 2019 Super Bowl to hold up messages urging people to subscribe. Indian YouTubers jumped the bandwagon and answered with their own tracks asking people to follow the T-Series account instead, a tactic which ultimately suceeded.
The ranking of the most-followed Youtube channels was still dominated by music and entertainment offerings until early 2020. Since then, more kids content channels have appeared on the scene - potentially testament to coronavirus-induced demand by parents caring for their children at home during school and daycare closures.
Loading...