---
Beijing Reportedly Plans To Kill Oracle-TikTok Deal
Update (0952ET): Just as we suspected, Beijing has let it be known that it won't be signing off on the proposed Oracle-TikTok deal, affirming suspicions that the administration was expecting the deal to get spiked.
The news comes via Hu Xijin, the editor of the Global Times and prominent CCP mouthpiece on Twitter.
Based on what I know, Beijing won't approve current agreement between ByteDance, TikTok's parent company, and Oracle, Walmart, because the agreement would endanger China's national security, interests and dignity.

— Hu Xijin 胡锡进 (@HuXijin_GT) September 21, 2020
Ironically, Beijing is claiming that the deal would harm its "national security interests," which is exactly the same reason given by Trump for trying to shut TikTok down. It looks like the battle over majority ownership is what officially sunk the deal, though the Global Times didn't delve into specifics.
* * *
Update (0845ET): It's starting to seem like nobody has any idea what's going on when it comes to the deal to spin off TikTok global into a newly independent US company.
Just hours after ByteDance claimed that the terms of the deal with Oracle and the White House would allow it to retain 80% ownership in TikTok Global, President Trump said during a TV interview that "China must give up majority control, or no deal."
Does that mean the deal is 'off' again? It's not really clear. Because immediately after, Trump said the planned TikTok IPO would dilute China's ownership to minority status anyway (American investors - a host of VC firms - already own 40% of ByteDance, and with TikTok and Oracle expected to take a combined 20%, it's not clear how ByteDance's 80% ownership would break down between Chinese and American investors).
TIKTOK IPO WILL BRING DOWN CHINA CONTROL OF U.S. CO.: TRUMP
Minutes later, Axios reported that, contrary to prior reports which gave Oracle and Wal-Mart a combined one-fifth stake in the company (which is being valued at a whopping $50-$60 billion, even as ByteDance is set to keep the 'secret sauce' content-recommedation algorithm), the American corporate odd couple would have "no ownership" in the new entity. If that's the case, then what, exactly, is Wal-Mart even doing?
ORACLE: BYTEDANCE WILL HAVE NO OWNERSHIP IN TIKTOK GLOBAL:AXIOS

— sellvolbuytesla (@sellvolbuytesla) September 21, 2020
At this point, investors should take everything they see and read about the Oracle-TikTok deal with a grain of salt.
Except, perhaps, this: In today's WSJ, the paper's editorial board slammed the Trump Administration, saying that it would be better to "kill" TikTok than move ahead with this "statist" monstrosity of a deal.
As WSJ reminds us, since the deal was apparently never approved by CFIUS, it could ultimately face a retroactive review like with the Grindr deal, since TikTok collected reams of U.S. user data including IP addresses, geolocation-related data, browsing and search history, and cookies. In a separate story, WSJ proclaimed that the Trump Administration's push to bring TikTok to heel is "the latest example of the global fracturing of the Internet."
* * *
President Trump declared on Saturday that he had given the TikTok-Oracle deal "his blessing", even as demands made by GOP Senators including Marco Rubio, Ted Cruz and Josh Hawley that ByteDance not retain majority control of the new company appear to have gone unmet.
After remaining conspicuously silent during most of the negotiations, ByteDance spoke up Monday morning to declare that the TikTok-Oracle deal would result in an independent US-based company that would nevertheless be established as a 'subsidiary' of ByteDance.
However, according to Reuters, Oracle, Wal-Mart and other US investors are claiming that the deal would leave them with majority control.
Clearly, both can't be true, especially with ByteDance claiming on Monday that it will own 80% of TikTok, and that reports to the contrary were merely "rumors".
Accounts of the deal differ. ByteDance said on Monday that it will own 80% of TikTok Global, a newly created U.S. company that will own most of the app's operations worldwide. Oracle and Walmart, which have agreed to take stakes in TikTok Global of 12.5% and 7.5% respectively, had said on Saturday that majority ownership of TikTok would be in American hands.

ByteDance in its statement on Monday said it was a "rumor" that U.S. investors would be TikTok Global's majority owners and that ByteDance would lose control over TikTok. Oracle declined to comment on ByteDance's statement, while Walmart did not respond to a request for comment.
Other sources tried to reconcile this discrepancy to Reuters, saying that 41% of ByteDance is owned by investors, including Sequoia, General Atlantic and other VC funds.
Some sources close to the deal have sought to reconcile the discrepancy by pointing out that 41% of ByteDance is owned by U.S. investors, so by counting this indirect ownership TikTok Global would be majority owned by U.S. parties. One of the sources said the deal with Oracle and Walmart values TikTok Global at more than $50 billion.
Not all of the deal details were contested. ByteDance also confirmed plans for an IPO next year - plans that were first reported last week. And also left the door open for TikTok's reconstituted board to include a majority of Americans.
TikTok also confirmed plans for an initial public offering of TikTok Global. The Beijing-based firm said TikTok Global's board of directors will include ByteDance founder Zhang Yiming as well as Walmart's chief executive Doug McMillon and current directors of ByteDance. The company declined to further comment on who else would be among the directors.
But the most important details from the ByteDance announcement concerned the TikTok algorithm, and the app's source code. Following reports yesterday that Trump had agreed to allow ByteDance to keep the algorithm, the company affirmed that the deal "does not involve any transfer of algorithms or technologies, and Oralce will be able to inspect TikTok US's source code". The division is "akin to US companies such as Microsoft Corp sharing their source code with Chinese technology experts".
What's more, after denying Trump's claims about a plan to seed a $5 billion fund to finance the education of American children, ByteDance on Monday said that it would be paying $5 billion in taxes for TikTok global, which is based on "estimated income and other taxes the company will need to pay over the next few years and has nothing to do with the deal reached with Oracle and Walmart."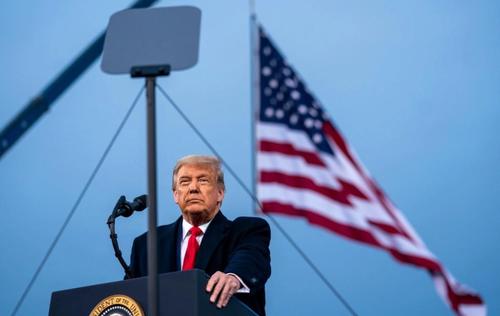 China's state-run newspaper the Global Times claimed that ByteDance retaining majority ownership of TikTok means it's "not out of the game" and has "avoided the worst-case scenario" in the US. Another GT article cited a "concerted effort" between the Trump Administration, ByteDance and Beijing came together to hash out a deal that would work for all parties.
Shen Yi, a Fudan University professor, told the GT that if the Trump Administration tried to kill the deal, that it would "encounter direct checks and balances form interest groups of Wall Street".
Anybody trying to follow the "head-spinning" deal terms could by forgiven for feeling lost. The New York Times pointed out in a story published last night that the TikTok deal has left investors and the general public wondering: What was that all for? Well, Oracle scored a major cloud computing contract, Wal-Mart scored a licensing deal and President Trump can still claim a "victory", however meager. According to terms revealed yesterday, Oracle and Wal-Mart would own a 20% stake in the new company, which is expected to create 25,000 new US jobs, according to Trump.
TikTok US CEO greeted the news with a tweet proclaiming that TikTok was "here to stay".
A message to our community https://t.co/eFY9SP1AbB

— Vanessa Pappas (@v_ness) September 20, 2020
However, one cybersecurity expert quoted by the NYT claimed the deal raises new questions about security threats posed by the company.
Security experts said the national security threat posed by TikTok and other Chinese tech companies was certainly worthy of examination. Chinese law forces companies to cooperate with the government on national intelligence work, and officials from both parties in the United States said there was a risk that Beijing could access Americans' sensitive data.

Yet the lack of specifics on how the new TikTok Global would handle national security concerns raised new questions on Sunday. "The premise was national security but where is the national security in this quote-unquote deal?" Professor Tobias said.
While the deal has averted what would have been a major crisis for millions of American teens and millennials (who would have been forced to make due with Instagram's ripoff "reels" feature), the hectic negotiations have definitely taken a toll on the parties. In a humorous example of just how confusing the negotiations became, Wal-Mart published a news release on its website on Saturday that - according to the NYT - "perfectly captured the chaos".
"This unique technology eliminates the risk of foreign governments spying on American users or trying to influence them with disinformation," the company said. "Ekejechb ecehggedkrrnikldebgtkjkddhfdenbhbkuk."
Now, Wal-Mart CEO Doug McMillan will reportedly be joining the board of TikTok Global - though we suspect even he doesn't have the clearest idea about what's going on. In the end, did the Trump Administration cave over fears of blowback from Beijing? Or will the $60 billion price tag touted by ByteDance still ultimately sink the deal?