---
China Outpacing US In AI Research Production
In 2012, the United States dominated China in the field of AI research.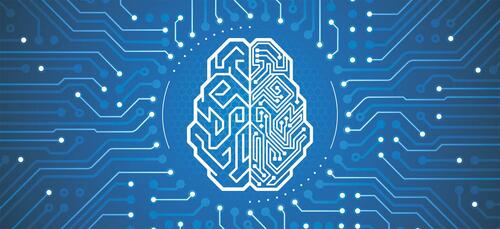 Of the 25,000 or so papers published that year, the US led with 629 of the most-cited (top 10%) of citations by other papers. China was in second place at 425.
In 2021, China produced approximately 43,000 of the 135,000 research papers on AI  - roughly twice as many as the United states. The same year, China accounted for 7,401 of the most-cited papers, beating the American tally by around 70%, according to a study by Japan's Nikkei in conjunction with Dutch scientific publisher Elsevier.
The study, which used AI-associated keywords to scan for academic and conference papers focusing on AI, found that Chinese companies Tencent, Alibaba and Huawei Technologies are among the top 10 companies producing AI research. Baidu, China's leading search engine, came in 11th in both the quantity and quality of AI research.
What's more, China will likely keep up the momentum, as a 2017 government plan set a goal to become the world's primary AI innovation center by 2030.
The government-affiliated Chinese Academy of Sciences, the nation's top scientific institution, possesses vast research capabilities. Tsinghua University, a public research university in Beijing, is also an AI hot spot.

The need to accelerate research, development and application of cutting-edge technologies, including AI, was stressed in 2023 economic priorities outlined at this December's closely watched Central Economic Work Conference, where President Xi Jinping spoke.

The Ministry of Industry and Information Technology said last Wednesday that growing AI and other emerging industries is a key priority for 2023. -Nikkei
US tech giants have traditionally dominated the field of AI - with Google parent Alphabet, Microsoft and IBM constituting the largest three producers over the 10-year period the study noted. In 2021, six US companies were in the top-10 for most-cited research, while the remaining four were Chinese firms, Tencent, Alibaba, Huawei and State Grid Corp.
Interestingly - government-owned operator State Grid is considered one of the best AI research institutions among Chinese corporations, because "the big data collected from hundreds of millions of smart meters." The company is attempting to create the ability to predict power demand and identify problems throughout the electrical grid.
Japan, meanwhile, has fallen behind in AI research - dropping from 6th place in 2019 to 18th in 2021.
That said, META is building the world's largest AI supercomputer in conjunction with NVIDIA, which could train models with more than a trillion parameters. For comparison, AI research tool ChatGPT has 175 billion parameters.
Loading...