---
Egypt To Elon Musk: No, Aliens Did Not Build The Pyramids
Continuing with our world's decade long history of rewarding Elon Musk for obvious idiocy, the Tesla CEO has now been invited to visit Egypt after the "genius" Tweeted late last week that "Aliens built the pyramids". 
Aliens built the pyramids obv

— Elon Musk (@elonmusk) July 31, 2020
The Tweet alludes to a popular conspiracy theory about the origins of the pyramids, which many think was a feat unable to be carried out by humans. The topic is often discussed by pseudo-scientist writers and followers of sacred geometry in popular media, like The Joe Rogan Experience.
Egypt seems unamused by the theories. Raina al-Mashat, Egypt's Minister of International Co-operation, invited Musk to the country so he could see for himself, according to The Telegraph.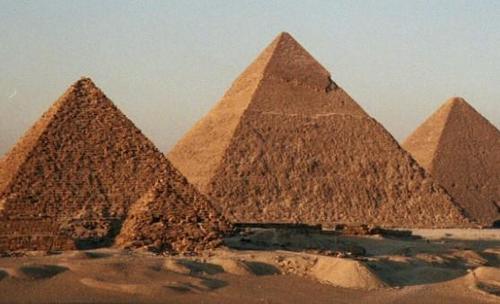 He said to Musk: "I follow your work with a lot of admiration. I invite you & SpaceX to explore the writings about how the pyramids were built and also to check out the tombs of the pyramid builders. Mr Musk, we are waiting for you."
Egyptian archaeologist Zahi Hawass called Musk's argument a "complete hallucination". 
And given rumors of Musk's drug use, Hawass may not be that far off...