---
Elon Musk Says He Might Put A Propaganda Warning Label On CNN's Tweets
Authored by Steve Watson via Summit News,
Twitter owner Elon Musk suggested Monday that he may be compelled to place propaganda warnings on tweets posted by CNN after it emerged that the network actively discouraged staff not to look into or share any COVID lab origin information.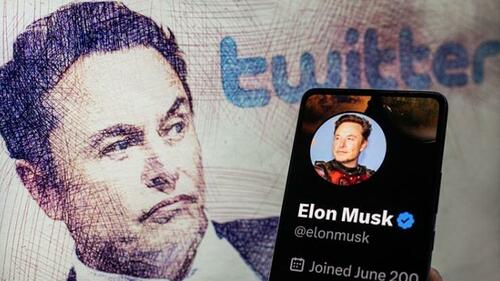 Fox News reports that an inside source at CNN has charged that the former president Jeff Zucker gave the order to everyone at CNN to back off any talk about COVID having originated in a Chinese lab, labelling it a "Trump talking point."
After a bombshell leak revealed that the Department of Energy has concluded, in addition to the State Department and the FBI, that the virus did likely leak from the Wuhan lab, the CNN insider said "People are slowly waking up from the fog," adding "It is kind of crazy that we didn't chase it harder."
Not only did CNN back off the lab leak theory, it began actively trying to debunk it with minions like Oliver Darcy writing stories headlined "Here's how to debunk coronavirus misinformation and conspiracy theories from friends and family."
With all of this in mind, Musk responded Monday to a Twitter user who asked him, "When are you going to label CNN as State Affiliated Media?"
Good point. If an organization portrays itself as balanced, but is not, it should be labeled to inform the public.

— Elon Musk (@elonmusk) March 6, 2023
Musk also responded to a tweet from Dr Jay Bhattacharya, noting that Fauci "egregiously betrayed the public trust,":
Exactly. Fauci egregiously betrayed the public trust.

— Elon Musk (@elonmusk) March 6, 2023
Musk previously called for prosecuting Fauci, before releasing a host of Twitter Files in December that exposed how the Biden government attempted to control the pandemic narrative with censorship and suppression of information.
Elon Musk Triggers Deep State Operative With 'Prosecute Fauci' Tweet
*  *  *
Brand new merch now available! Get it at https://www.pjwshop.com/
In the age of mass Silicon Valley censorship It is crucial that we stay in touch. We need you to sign up for our free newsletter here. Support our sponsor – Turbo Force – a supercharged boost of clean energy without the comedown. Also, we urgently need your financial support here.
Loading...