---
FAA Greenlights "Limited" Flight Operations For SpaceX-Backed Flying Car
About eight months ago, we penned a note titled "Forget Musk's Tunnels, Early Tesla Investor Seeds First-Ever eVTOL Car." And come to find out, the flying car SpaceX-backed mobility firm Alef Aeronautics has received a Special Airworthiness Certification from the U.S. Federal Aviation Administration, marking the first time any vehicle of its kind has received legal approval to fly from the federal government. 
Alef Aeronautics' "Model A" flying car was revealed to the public in October 2022. The FAA's limited Special Airworthiness Certification means the 100% electric flying car that can drive on the street and take off vertically when needed can be "used for limited purposes, including exhibition, research, and development," an FAA spokesperson told Fox Business.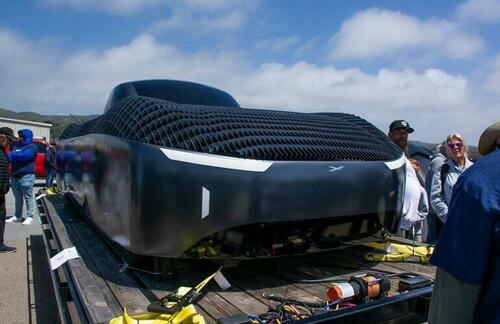 "We're excited to receive this certification from the FAA. It allows us to move closer to bringing people an environmentally friendly and faster commute, saving individuals and companies hours each week. This is a one small step for planes, one giant step for cars," said Jim Dukhovny, CEO of Alef.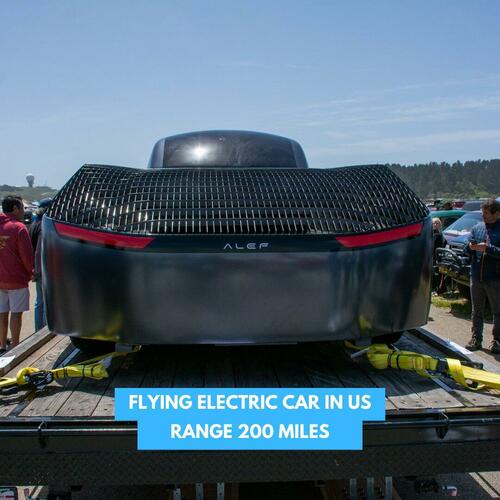 FAA officials are developing policies for electrical vertical takeoff and landing (eVTOL) vehicles, as well as regulations and ground infrastructure. 
Last month, the FAA proposed a new rule requiring eVTOL operators to train and become certified pilots. This implies all these new eVTOLs that will be on the market in the coming years will likely require the operator to have some form of a pilot's license. 
"These proposed rules of the sky will safely usher in this new era of aviation and provide the certainty the industry needs to develop," said Acting Associate Administrator for Aviation Safety David Boulter.
The FAA emphasized, "New rules are necessary because many of the proposed aircraft take off and land like a helicopter but fly enroute like an airplane." These proposed rules will allow "certainty to pilots and the industry on what the requirements and expectations will be to operate these aircraft once it is finalized," the agency continued. 
What will happen as eVTOLs become more affordable and the FAA lays the groundwork to ensure the airspace is ready for these vehicles is a surge in demand for pilot school classes as this mode of transportation will revolutionize travel. 
Those who put preorders down for the Model A can expect delivery of the vehicles in 2025, according to USA Today. 
We wonder if the vehicle will be equipped with Tesla's North American Charging Standard (NACS) port. The answer is probably 'Yes.' 
Loading...