---
UK Paramedic Team Tests Jet Pack For Rescues 
A British jet suit company is revolutionizing how rescuers respond to emergencies in steep, rocky terrain regions. Instead of paramedics scaling the side of a hill, or mountain, on foot, which could take a while, and in an emergency, every minute counts, a "flying" medic could take just a few minutes, reported BBC News.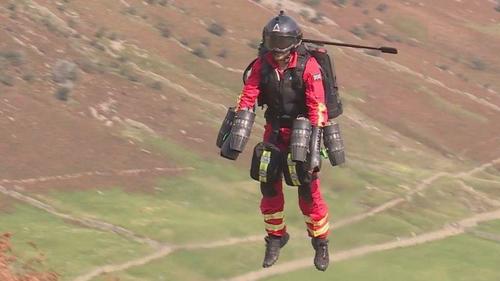 Gravity Industries, the company behind the flying suit powered by several miniature jet engines, published a video Tuesday of a recent test of its suit in action in Britain's mountainous northern lake district.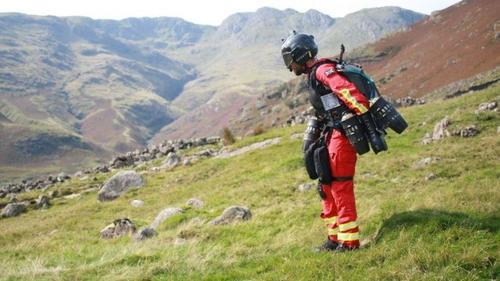 Gravity teamed up with a local paramedic team, Great North Air Ambulance Service (GNAAS), to conduct a simulation emergency where a young girl had fallen from the hillside and sustained a leg injury. The flying medic could scale the side of the hill at 32 mph, arriving at the incident scene in just under 90 seconds; traveling on foot would have taken at least 30 minutes or more.
WATCH: U.K.-based company, Gravity Industries, has been working with paramedics in the rural Lake District to test their jet suit's capabilities in emergency situations. pic.twitter.com/AvOHsUgr5C

— NBC News World (@NBCNewsWorld) September 29, 2020
Andy Mawson, director of operations at GNAAS, said the test of the flying suit via a first responder was "awesome" to see. 
Mawson said: "There are dozens of patients every month within the complex but relatively small geographical footprint of the Lakes." 
"We could see the need. What we didn't know for sure is how this would work in practice. Well, we've seen it now, and it is, quite honestly, awesome," he said. 
Mawson said the simulation is a game-changer for first responders to deliver timely critical care services. 
"The biggest advantage is its speed," he said. "If the idea takes off, the flying paramedic will be armed with a medical kit." 
Mawson said the speed of the rescue "could mean the difference between life and death."