---
Formula 1 Boss: We "Will Never Switch To Electric"
Stefano Domenicali began his role as CEO of Formula One in 2021, following four years as president of Lamborghini. Over the last two years, he has repeatedly said that full electrification of F1 cars won't happen and that 'hybrid is our future.' 
On Sunday, Domenicali spoke with the Italian newspaper Il Sole 24 Ore and reiterated that F1 cars "will never switch to electric," according to Bloomberg. 
He called out the wave of politicians setting impossible 'green' energy transition targets and for having an ideological approach to an electrified future, which has become "an indisputable dogma." 
"It's possible to reach zero emissions without changing engines or throwing away existing cars," Domenicali continued. He added F1 is developing a zero-emission fuel that "could be used by planes and vessels." 
Top Gear questioned the F1 boss a few years back about when the motorsport group goes full electric. His response was the same as today, "We won't, we need to stay hybrid." 
"So, hybrid is our future, the 2025 power-unit will be hybrid and use 100 percent sustainable fuels, but we need to reduce the costs of the power-unit and platform so it is affordable and less complex. This opens up huge potential for the OEMs to use it in other applications on the road car side," he said at the time. 
And hybrid it is: Motorsport Tickets Blog explained 2023 F1 engines are 1,000 horsepower 1.6-liter turbo hybrid engines. The engines will stay the same until new regulations arrive in 2026.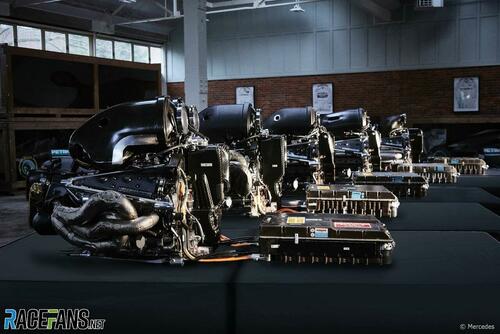 High-performance race cars on the track will keep their combustion engines despite governments worldwide sealing deals to push automakers to reach zero-emission targets by the mid-2030s. If F1 ditched the petrol engine for 100% electric, the races would never be the same because there's a 'wow factor' for fans as the race cars scream down the track at 15,000 RPMs. 
Get rid of the petrol engine, and there will be an exodus of fans. And Domenicali knows this. 
Loading...