---
Google Cloud Launches New AI-Powered Anti-Money-Laundering Product For Big Banks
Money laundering is a major issue for financial institutions. Banks have long relied on humans to monitor rules-based systems that detect suspicious transactions. These legacy systems yield very low rates of identifying suspicious activities. Google Cloud wants to change the game by introducing an artificial intelligence-powered product designed to turbocharge the detection of money laundering.
Current Anti Money Laundering (AML) monitoring products rely entirely on manually defined rules, which yield low rates of identifying illegal activities, ranging from drug and human trafficking to terrorist financing. These systems consume significant resources that have to monitor billions of transactions.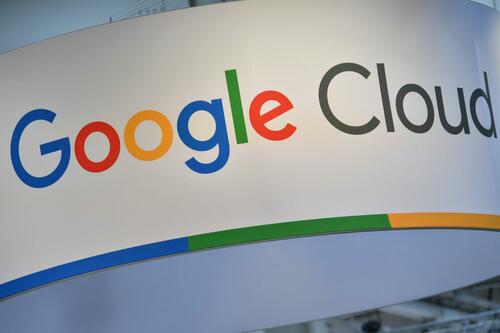 Google Cloud's AML is a consolidated machine learning (ML)-generated customer risk score versus the legacy rules-based transaction alerting system financial institutions use. The risk score uses the bank's data, including transactional patterns, network behavior, and Know Your Customer (KYC) data, to identify instances and groups of high-risk retail and commercial customers. The AI can quickly deliver more accurate results and alleviate the workload for banking units that monitor suspicious transactions. 
AML AI can outperform current systems in detecting financial crime risk. Google provided an example of its Cloud customer HSBC which can now detect two to four times more true positive risk, enhancing its ability to detect suspicious activities. 
Increased risk detection: AML AI can outperform current systems in detecting financial crime risk. Google Cloud customer HSBC found that they can now detect two to four times[5] more true positive risk, enhancing their ability to identify and prevent money laundering activities.
Lower operational costs: AML AI minimizes wasted investigator time by reducing alert volumes and providing explainable outputs that speed up individual investigations. In fact, HSBC saw alert volumes decrease by more than 60%.
Improved governance and defensibility: AML AI provides financial institutions with auditable and explainable outputs to support internal risk management. This approach is now in production in several geographies, each with their own regulatory requirements.
Improved customer experience: By increasing precision and significantly reducing false positives, AML AI minimizes the need to engage with customers for additional compliance verification checks.
AML AI has helped HSBC improve detection capability, deliver more accurate results, and significantly reduce batch processing times for its customer base. 
"Google Cloud's AML AI has significantly improved HSBC's AML detection capability. Google's models are already demonstrating the tremendous potential of machine learning to transform anti-financial crime efforts in the industry at large.

"By enhancing our customer monitoring framework with Google Cloud's sophisticated AI-based product, we have been able to improve the precision of our financial crime detection and reduce alert volumes meaning less investigation time is spent chasing false leads. We have also reduced the processing time required to analyze billions of transactions across millions of accounts from several weeks to a few days," said Jennifer Calvery, Group Head of Financial Crime Risk and Compliance at HSBC.
With the successful launch of Microsoft-backed OpenAI's ChatGPT, Google is flexing its artificial intelligence capabilities for financial institutions to detect suspicious activity more accurately and efficiently. This advancement will likely result in banks decreasing the size of their fraud units as AI does most of the work. 
Well, you're beginning to see AI is poised to become the next 'big brother,' which could explain why banks and governments are advocating for a cashless society. 
Loading...