---
Honeymoon's Over: Tesla And Panasonic Officially End Buffalo Solar Panel Partnership
Just when it looked as though the state of New York couldn't get any worse of a return on its investment in Tesla, it was announced overnight that Tesla had ended its partnership with Panasonic to produce solar panels at its taxpayer-funded factory in Buffalo. 
Panasonic says it's going to stop production in May and be out of the factory by September, according to the WSJ. Tesla, meanwhile, continues to lie tell NY state officials that it's going to continue to produce its solar roof in Buffalo and that the company is exceeding its required job counts by the state, which was a condition of the deal for the company to receive an insane $959 million in taxpayer money to build its factory.
"We understand that Panasonic has made a corporate decision to move away from global solar products, but this action has no bearing on Tesla's current operations nor its commitment to Buffalo and New York state, according to Tesla," said Howard Zemsky, chairman of Empire State Development, who oversees the factory. 
Tesla has said that it intends on hiring as many Panasonic employees as it can.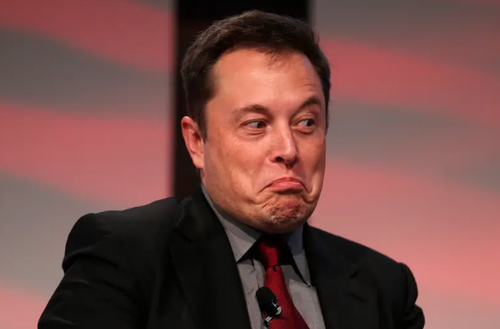 Tesla famously started operations at Buffalo in 2018 after getting a sweetheart deal to lease the facility from New York state for $1 per year and committing to spend $5 billion in the state. Tesla will face a $41.2 million penalty if it doesn't keep its employee count in the state over 1460 by April of this year. 
Tesla claims it currently has 1500 full time employees and contractors working on site, with a starting wage of $17 per hour. Zemsky says the state is still "verifying" the company's statements. 
NY Governor Andrew Cuomo still attests that the factory is revitalizing upstate New York's economy.
Not only is Cuomo clueless, but very few people seem to have their heads screwed on straight about the reality of the situation. State Sen. John Liu, a Democrat from Queens is one of the few. 
"Be ready to claw back that money. They're not going to make it," Liu said.
Unfortunately, however, the reality has been that Elon Musk continues to dodge bullets as long as Tesla stock continues to go up. In fact, longtime Tesla skeptic "Montana Skeptic" summed up the coming "consequences" for Elon Musk in probably the most accurate way:
Not only will Elon not go to prison for robbing New York State, but he is assured of having NYS officials, starting with @NYGovCuomo, slobber all over him & $TSLA for temporary, low-wage, do-nothing jobs. Never mind "compliance cars". Let's talk "compliance jobs." https://t.co/sEPFCpybuB

— Montanner Skeptic (@montana_skeptic) February 26, 2020