---
Morgan Stanley Allegedly Organizing Saudi, UAE Investors To Plow Billions In Musk's SpaceX
Morgan Stanley is said to be coordinating a group that includes a unit of Saudi Arabia's investment fund and a company based in Abu Dhabi to invest billions of dollars in a funding round for SpaceX, the private space company owned by Elon Musk, The Information reported on Wednesday, citing people familiar with the matter.
"Representatives of SpaceX and Morgan Stanley, which is organizing the ongoing funding effort, have told investors that Badeel—Saudi Arabia's Water and Electricity Holding Company, which is part of the country's Public Investment Fund—along with the United Arab Emirates' Alpha Dhabi are both involved in the round," the people said. 
The funding round could value SpaceX at approximately $140 billion, positioning it as one of the world's most highly valued privately-owned companies.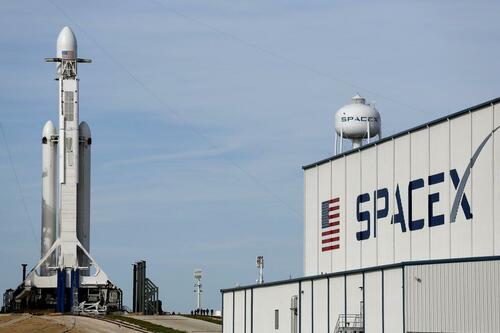 Space Capital, a venture capital firm, reports that SpaceX secured $2 billion in funding in 2022 and an additional $2.6 billion in 2020. The people noted that the precise amount for this multibillion-dollar funding round had not been disclosed. 
The Information's report comes as news last year showed Musk privately raged at Yasir Al-Rumayyan, governor of the Kingdom of Saudi Arabia's Public Investment Fund (PIF), for failing to back his bid to take Tesla private in 2018.
Tesla blog Teslarati pointed out SpaceX is firing on all cylinders as Starship is about to be launched, Falcon 9 lands the 100th consecutive landing, and SpaceX's Starlink satellite internet business is exploding across the world. 
Loading...