---
Nikola Postpones "Nikola World" Event As Original GM Partnership Deadline Passes By
At the bottom of a lengthy press release issued on Wednesday morning, Nikola said it would be "rescheduling" its in-person Nikola World 2020 event, citing Covid-19 and stating that the even would not be rescheduled until "we can bring the Nikola community together safely".
The event was scheduled for December 3-5 and was supposed to be the forum for the Badger pickup truck to make its public debut. "The Badger was first announced on Feb. 10, 2020 and will make its public debut Dec. 3-5, at Nikola World 2020 in Arizona," General Motors' press release announcing the Nikola partnership said.
Nikola's press release this morning fails to mention the Badger by name.
Nikola Executing Strategy and Vision to Deliver Innovative Technology, Energy and Transportation Solutions | There is no mention of $GM and/or the Badger in this $NKLA statement. Seems an important omission. https://t.co/YtzI9ezKyV

— Diogenes (@WallStCynic) September 30, 2020
Additionally, amidst a slew of allegations of both fraud  - and now sexual abuse by Nikola's founder - it looks as though the original date for the Nikola/GM partnership to close is going to come and go without anyone signing on the dotted line. The date for a potential closing now appears to be December 3, when both sides have the option of terminating the deal. 
Some have speculated that GM may be looking to make the deal sweeter for themselves, while others have guessed the legacy automaker may be reconsidering their involvement. Both sides of the deal refused to comment in detail to various news outlets on Tuesday. GM said last week that it remained committed to forging forward with the partnership. 
"The parties anticipate closing the transaction prior to Sept. 30, 2020," was how the partnership was described weeks ago, prior to the allegations. With no deal finalized on Wednesday, "Executives at both companies are expected to extend the talks," CNBC reported.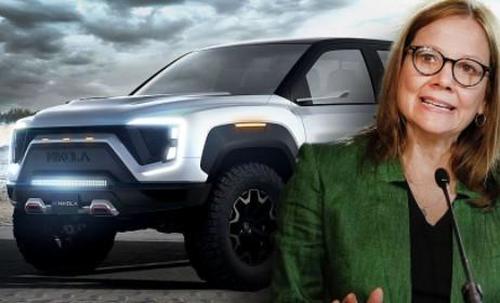 GM gave Jalopnik the same line it fed to many other news outlets early this week: "Our transaction with Nikola has not closed. We are continuing our discussions with Nikola and will provide further updates when appropriate or required."
Nikola was also putting out statements on Tuesday, though theirs sounded slightly rosier than GM's. "Nikola continues to work with GM towards a closing and will provide further updates when appropriate or required," they told Jalopnik. 
Recall, another wrench was thrown in the gears when on Monday evening, CNBC posted a lengthy article detailing allegations of "sexual abuse" against Nikola founder Trevor Milton by two women who have now filed complaints. One of the two allegations had never been reported on in the past. The new allegation involves a woman who is now 32 years old and is a lawyer, who alleged that Milton "digitally penetrated" her in 2004, when she worked for Milton, who was 22 while she was 15.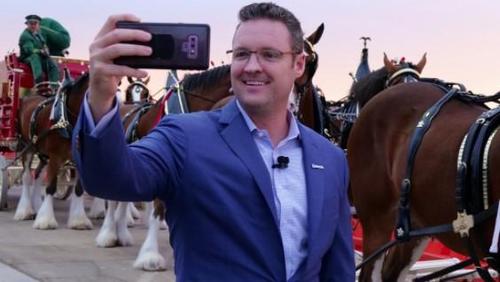 "I kind of put that whole scenario of memory in a dark place, locked it up and tried to just forget about it," the victim told CNBC. "He was in a position of power and he would give me a ride home from that job and this happened at the end of one of the days that I worked there and I was somewhat at his mercy because I couldn't even go home until he was going to give me a ride home."
A former friend of Milton's claims that he remembered Milton bragging about the incident. "He told me he fingered her. He kept going on, saying I like young girls and I like virgins because they are naive," Milton's former friend, Tyler Winona, said.  
Trevor Milton's spokesperson said he "strongly denies" the "false allegations" and said that "at no point in his life has Mr. Milton ever engaged in any inappropriate physical contact with anyone."