---
Paranoid Travelers Are Buying These Hazmat Suits For Planes 
With face masks now mandatory on many North American flights, a Toronto-based technology startup has designed a custom hazmat suit to be worn on planes and in public areas. 
VYZR technologies specialize in developing and building protective equipment, including the new BioVYZR, a stylish bio-suit fitted with a powered air-purifying N-95 respirator and anti-fogging windows. The suit resembles a plastic bubble worn by Jake Gyllenhaal in the 2001 movie Bubble Boy.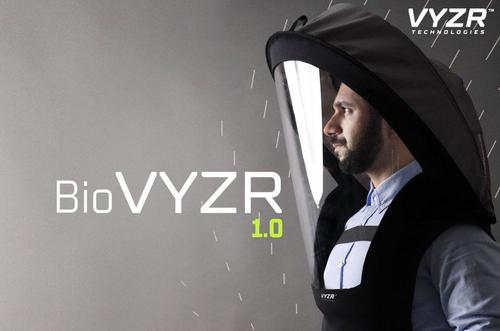 The $250 futuristic-bubble is made with neoprene, marine vinyl, and ripstop, is waterproof, and the respirator technology has a battery life of 8-12 hours on a single charge.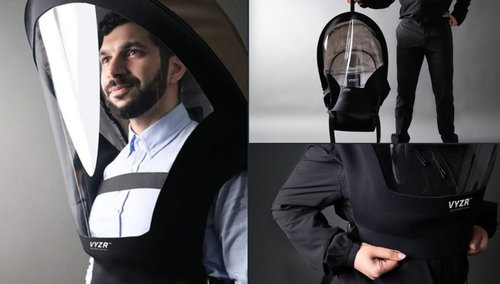 According to Bloomberg, the company has already had 50,000 pre-orders and raised $400,000 from paranoid flyers, with the first round of deliveries expected by the end of July.

Yezin Al-Qaysi, the co-founder of VYZR technologies, said, "When the [Covid-19] outbreak happened, we realized that in a perfect world, everyone would have access to a Powered Air Purifying Respirator." He said his BioVYZR is an affordable respiratory device, similar to ones worn by firefighters, medical workers, and people in pharmaceutical labs.
"We've taken a product usually limited to health care and industrial settings that's typically priced around $1,800 and adapted it to be accessible to the public," said Al-Qaysi.
#TuesdayThoughts: 🤔Is this the perfect solution to beat COVID19? © bioVyzr #covid19 #socialdistancing #CoronavirusOutbreak #coronavirus #CoronavirusPandemic #technology pic.twitter.com/wPoZ0b2w71

— Larry Kim (@larrykim) April 28, 2020
He said doctors, dentists, hairstylists, and long-haul travelers had ordered the new respirator - adding that, a lot of interest has been coming from education facilities ahead of the fall semester. 
As earlier as late February, we noted how companies were racing to build the next generation of wearable air purifiers for the face to block germs.