---
Romance In 2023: 1 In 6 People Run Background Checks On Online Dates
The online dating app Tinder was launched more than a decade ago. Just hearing that makes some of us feel old. But over a decade of people swiping their way to love and sex -- there have been horror stories along the way. One poll found an increasing number of people are running background checks on their dates.
Welcome to 2023, and dating has never been easier as Tinder's algorithm, or any other dating app, supplies the user with compatible matches based on profile and geographical area. The app allows users to instantly communicate and coordinate a first date at a restaurant, bar, and or event, though horror stories have emerged over the years of some users getting scammed, sexually assaulted, and/or having their life threatened. 
A new poll of more than 1,000 singles, commissioned by the Thriving Center of Psychology, revealed 1 in 5 (18%) of dating app users ran a background check on their date. 
About 38% of respondents admitted to creeping on their date's social media accounts. More than half of women versus only a quarter of men researched their date online. Nearly a third spend more than 20 minutes investigating their date. 
The reason for all this due diligence stems from a decade of Tinder experiences turned into dating horror stories that have been highly publicized in the news. A background check is a blunt tool, more powerful than a Google search, that will reveal criminal record history, employment history, education, and much more. 
Tinder has learned over the years of bad actors on their platform. Last year, the company made it easier for users to run background checks within the app for a small fee.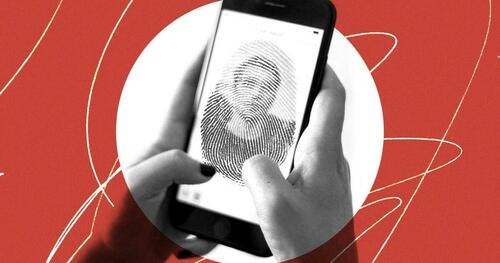 Besides the increasing distrust users have about their dates, more than half (56%) said dating is more challenging than ever. Not just because of the threat of some crazy 'stage five clinger' but also because of soaring inflation. 
About 35% of respondents said they've gone on fewer dates because of inflation, and 26% are now splitting the bill on the date. 
Isn't technology supposed to improve the quality of life? Regarding dating apps, it seems that users are playing Russian roulette on their first date unless a background check is completed. 
Loading...