---
Russia's Top Arms Dealer Reveals New Multi-Caliber Sniper Rifle  
Russia's armed forces have benefited from a decade of investment, resulting in widespread modernization efforts and an increased defense-industrial base. 
From hypersonic weapons to fifth-generation fighter jets to drones to advanced main battle tanks to new service weapons, Russia has been busy upgrading its military as geopolitical tensions soar. 
Some of these new weapons were displayed at an international military-technical forum "Army-2020" outside Moscow in August. 
Russia's state arms seller Rosoboronexport recently unveiled a new multi-caliber sniper rifle developed by Lobaev Arms at the "Interpolitex 2020" defense show held in Moscow last week, reported TASS News.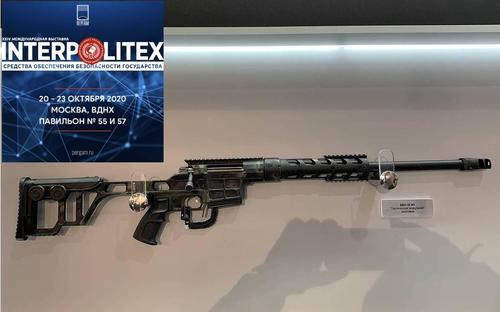 "The new sniper rifle is more compact in its dimensions compared to the guns earlier developed by Lobaev Arms," said Rosoboronexport Senior Expert Alexander Slobodyanyuk, in the company's video presentation on its YouTube channel.
"The DVL-10M3 rifle's weight has been reduced to 4.5 kg while it features a barrel length of 500mm. The gun's effective firing range is up to 1 km," the Rosoboronexport senior expert said.
"It [the DVL-10M3] is characterized by a very good accuracy of fire that does not exceed 0.38 minute of arc, and can be used together with a silencer," he added. 
TASS notes the sniper's barrels are interchangeable with 7.62x51mm, 6.5x47mm Lapua, and 6.7mm Federal.
Russia's military-modernization efforts indicate that not only is it growing its defense-industrial base but has ambitions to become more dominant in the world as the US supremacy fades.