While we're certain many in government are scheming on how to use robotics to fight wars of the future and/or control the human race as a whole, Disney appears to showing us that the robotics future may not be all doom and gloom. At least for now...
The Disney Company is now using robotics to create "Superheroes" at Disneyland. The robots, obviously capable of doing things that humans can't, look to have supernatural abilities. And that's because they do. 
This video, posted on Disney's blog, gives a preview of exactly what the robots could look like in action. The Orlando Business Journal describes it as "a robotic Spider-Man performing flips and changing its body positioning in mid-flight to appear as if it was shooting a web to engage the character's iconic web-swinging":
Scott Drake, creative executive of Marvel Global Portfolio, said of the new technology: "Guests visiting Disney California Adventure park in the near future may be able to catch a glimpse of the friendly neighborhood Spider-Man himself swinging above the rooftops of Avengers Campus."
He continued: "When Avengers Campus opens this summer, guests will be recruited to become the next generation of super heroes. The campus will be home to a variety of new experiences giving guests the chance to feel the power, adventure and exhilaration of teaming up with some of their favorite super heroes."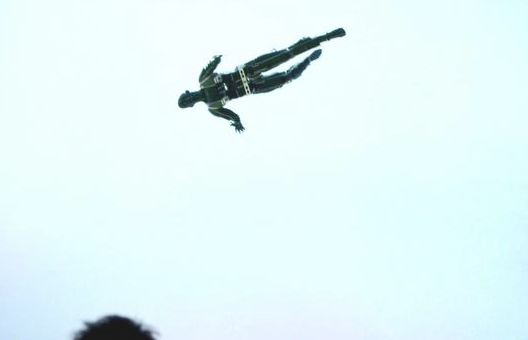 The technology is an evolution of the "Stuntronics" technology Disney created, which allows robots to perform aerial maneuvers. 
The technology allows robots to perform stunts that aren't safe enough for humans. In a live show where Disney wants to give the appearance of superheroes, the robots can perform "superhuman" feats.
Disney even patented one of its technologies, called "Ballistic Robot System with Spin and Other Controlled Motion of Robot During Flight." Put simply, it helps robots flip in the air and land correctly.
Disney Research has developed a technology using actuators that make a stick-like mechanism launch the robots into flips, and then allow them to "stick" the landing. The technology could soon make its way to Disney's Orlando theme park.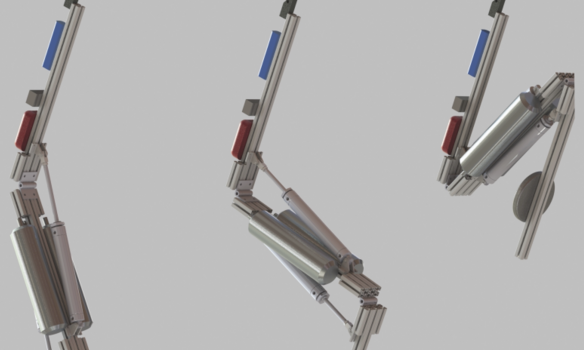 Dennis Speigel, president of Cincinnati-based consulting firm, International Theme park Services Inc., said: "They will expand this worldwide. It's a technology that seeks global expansion — it''s too good not to. In Florida, they may not skin a Spider-Man, but they may do it for Star Wars."
He continued: "Flying robots Fare going to be able to perform in shows with these Stuntronics things that people can't do because they aren't super heroes. Maybe a human can do this off a trapeze, but they also could be hurt. If there's an injury to a human that's one thing, but if a robot slips and falls, that's different — it pushes the boundaries."