---
South Korean-Built Mini Nuclear Reactors That "Won't Melt Down" Approved For US
Apparently it's not over for South Korea's commercial nuclear development industry after in 2017 President Moon Jae-in initiated his plan to phase out nuclear power and halt all reactor construction projects in the country.
Now for the first time South Korean-built key nuclear components will be used in the United States as part of efforts to introduced further safeguards at US facilities. The cutting edge new 'miniature' design was previously described in Forbes as a reactor that "doesn't need the complex back-up power systems that traditional reactors require" and which "won't melt down or otherwise cause any of the nightmares people think about when imagining the worse for nuclear power."
Nikkei Asian Review reports this week that "Miniature nuclear reactors that use key components from South Korea's Doosan Heavy Industries & Construction have won first-of-its-kind certification for use in the U.S."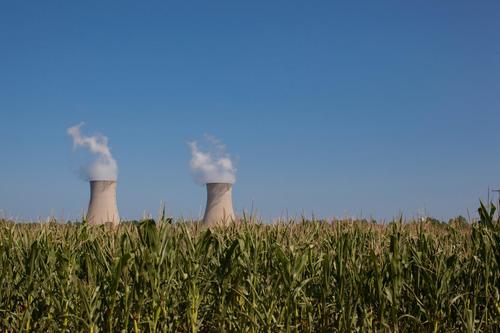 It's part of a $1.3 billion contract between Doosan and American company NuScale Power for work on a major project in Utah, approved by the US Nuclear Regulatory Commission in late August.
The nuclear plant is scheduled to come online by 2029 under the operation of Utah Associated Municipal Power Systems, with the South Korean-made small reactor modules, or SMRs, considered crucial to the cutting edge infrastructure and updated safety measures.
Nikkei describes what's slated to be a 12-module plant:
Each SMR unit is capable of producing 50 megawatts of power, or about 5% that of a conventional reactor. An SMR is considered a safer alternative since it can be cooled in a water tank, cutting out the risk of an accident due to problems with water pumps or the electrical source.

Doosan's SMRs are designed to be placed in underground water tanks. There is only a minor risk of reactors losing cooling capabilities due to earthquakes or other external factors.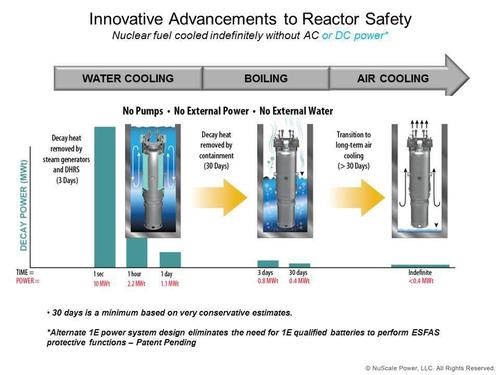 "Small Modular Reactor" size comparison to conventional reactor:
Doosan has been a lead developer behind South Korea's nuclear power industry, responsible for construction of at least two dozen reactors at five nuclear plans, but has seen its finances on the brink of collapse in recent years amid Moon Jae-in's nuclear phaseout and amid the move toward other 'safer' alternative energy sources.
"The U.S. approval of the Utah project, which greenlights the $1.3 billion SMR order, will lead to an injection of much-needed capital. That and an agreement to sell off its construction equipment business have lifted Doosan's stock price," Nikkei notes.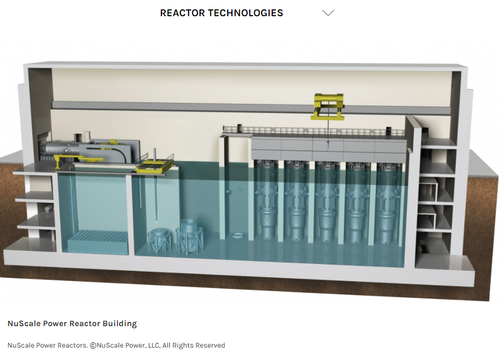 As a 'faster' and 'cheaper' to install - but purportedly safer - reactor design, it could as Nikkie underscores, be "a promising antidote to the trend away from nuclear power in Western countries."
The US Department of Energy deems Small Modular Reactors as "a key part of the Department's goal to develop safe, clean, and affordable nuclear power options," according to its official website.