---
South Korea's LG Abandons Smartphones As Electric Vehicles Business Sees Explosive Growth
Samsung, the world's biggest smartphone maker, has just cemented its dominance in its home market after one of its earliest domestic competitors, LG, decided to throw in the towel.
After five years of worsening losses, South Korea's LG Electronics, a dominant player in the pre-iPhone cellphone market, announced Monday that it would finally exit the smartphone business and instead focus on growth areas, like producing parts for EVs, which are once again ascendant following Tesla's latest sales figures, published earlier today. Just three weeks ago, LG Energy Solution, the world's largest producer of electric vehicle batteries, announced plans to invest more than $4.5 billion in the US by 2025 to meet growing consumer demand for non-carbon emitting cars.
The company cautioned that it will continue support for its phones, with the length of the extension expected to vary depending on the model.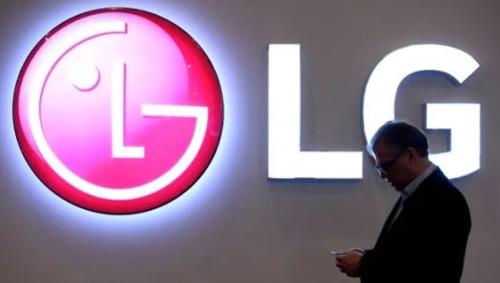 As the FT explains, LG has seen its competitive edge eroded by Chinese firms who create cheaper competitors in the low-to-mid end segment, while its premium phones have been badly outcompeted by Apple and Samsung (despite some stumbles there).
LG's mobile phone business has posted cumulative losses of nearly $4.5 billion over the past five years, with its global market share falling to about 2%, according to research provider Counterpoint. The smartphone business generated just $4.6 billion of sales last year, equivalent to just 8.2% of LG's total revenues. Successive failures for its flagship phones have caused LG to drop out of the global top seven players by market share, as Chinese rivals like Huawei (which has struggled with its own issues thanks to a crackdown by Washington), Xiaomi and Oppo.
Shareholders have urged LG to wind down the smartphone business, complaining that the money could be better spent on other business lines. The smartphone business has been seen as weighing on the company's market cap, despite strong growth in premium home appliances and televisions, along with the prospects for its EV business.
"Being late is always better than never," said Daniel Kim, an analyst at Macquarie, of LG's decision to retire from the sector. "It entered the smartphone market too late and couldn't scale up amid stiff competition in the saturated market."
And with President Biden including tens of billions of dollars in handouts to EV makers in his new infrastructure plan, analysts have heralded the company's investment in its EV partnerships with General Motors - which just unveiled its electric Hummer to much fanfare  - as a major potential moneymaker. Plus, LG's involvement will help ease supply shortages of critical components like batteries and chips in the US. The company also plans to launch a joint venture with automotive supplier Magna International in July to produce more EV components.