---
Starlink "Reconnects Tonga To World" Following Devastating Tsunami  
A team of SpaceX engineers restored high-speed internet service to remote villages on the tiny Pacific island nation of Tonga that had undersea communication lines severed with nearby Fiji after the eruption of a massive volcano last month, according to Reuters. 
"A SpaceX team is now in Fiji establishing a Starlink gateway station to reconnect Tonga to the world," Fiji's attorney-general Aiyaz Sayed-Khaiyum tweeted Monday. 
The Hunga Tonga volcano's shockwave shattered Tonga's internet connection, adding days of gut-wrenching uncertainty to disaster assessments. A @SpaceX team is now in Fiji establishing a Starlink Gateway station to reconnect Tonga to the world.

Great initiative, @elonmusk!

— Aiyaz Sayed-Khaiyum (@FijiAG) February 7, 2022
By Wednesday, Tonga's prime minister, Siaosi Sovaleni, said 50 Starlink terminals would be distributed to the most remote parts of Tonga hit hard by the tsunami, which was triggered by the volcano. 
"It is rather paradoxical for a devastating volcanic eruption and tsunami to bring to our shores the latest in satellite and communications technology," Sovaleni said in a speech broadcast by Tonga Broadcasting Commission.

"Elon Musk probably didn't know much about Tonga until January 15, but gave generously." 
Boom! Tonga and @Starlink @SpaceX official launch 😉☝🏽😁🤭
-
Image credits to @TongaBroadcastingCommision pic.twitter.com/46rQe0S47g

— Pita Taufatofua (@pitaTofua) February 23, 2022
Tonga lies about 500 miles east of Fiji, and reconnecting the undersea communication cables is costly and time-consuming. The fastest means of reconnecting the tiny island has been installing a Starlink gateway ground station in Fiji that beams internet to satellites and repeats it to the terminals. Here's an example of how the technology works.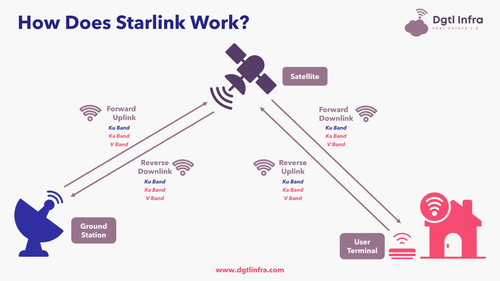 Elon Musk offered to restore Tonga's internet services on an emergency basis. He noted the connection would be "hard" to establish because there weren't enough geostationary satellites that would connect the island. It appears SpaceX engineers overcame some challenges will begin free service immediately until the undersea cable is reconnected. 
Sayed-Khaiyum recently told Fijian Broadcasting Corporation that SpaceX engineers would operate the ground station in Fiji for six months. Musk's space internet company has more than 1,800 Starlink satellites in orbit and 145,000 users globally (as of January). 
Tonga Cable chief executive James Panuve said Musk's internet service would greatly help "isolated villages in desperate need of connectivity.