---
Tesla Is Contacting Model Y Owners For "Inspections" Weeks After Roof Flies Off On California Highway
It was almost a story we didn't write because it sounded too ridiculous: the owner of a Model Y watching his roof fly off the car while driving it? We were sure it had to be a ruse. 
But then numerous websites started reporting it, telling the owner's story and confirming details. And now, we're at the stage in the story where Tesla is "calling Model Y owners for roof inspections" to try and prevent the same thing from happening again.
This is what happens when you make cars in a tent, we guess.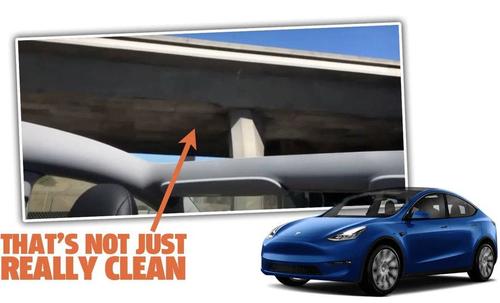 After taking his car to Tesla's service center, he was given bad news: "They discovered it was defective, didn't say what was wrong but said it would take a few days to get what they needed to fix it. That was Wednesday. I have not heard anything yet."
Another owner who posted on a Model Y message board on Facebook complained of leaks and needing to have his rear window replaced after just 5 days of ownership. Another said the Model Y roof needed to be replaced due to a stress crack.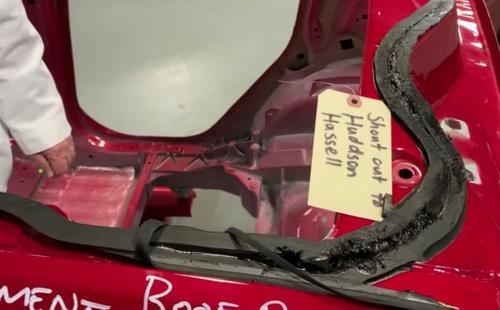 Another owner said he was told by a Tesla serviceperson that the company is recalling "a large group of VINs both before and after 'the car that made news for losing its roof.'" However, there doesn't seem to be any "official" recall making its rounds on the Model Y yet. 
Recall, Sandy Munro had made comments about the roof in the Model Y during his teardown back in May: "Again, Munro found welding splashes and was not very happy with the roof rack attachments. Part of the urethane that is used to glue the roof glass to the body had invaded the front attachment. That will make installing the roof rack a tough job. The engineer advises anyone willing to have one to order it from Tesla straight ahead: that's the only way to have it installed for sure."
Hey @elonmusk why didn't you tell us that Tesla sells convertibles now? Because the roof of our brand new model Y fell off on the highway pic.twitter.com/s8YNnu7m9L

— Nathaniel (@TheNastyNat) October 5, 2020