---
Tesla Has Officially "Dissolved" Its PR Department
Tesla has once again added to its list of "firsts" and has apparently become the first automaker who "officially" doesn't talk to the press anymore. The company has "dissolved" its PR department as of earlier this week, according to the pro-Tesla bloggers over at electrek. 
"We no longer have a PR Team," a Tesla source said.
After all, who needs a PR department when you constantly have Cathie Wood, Chamath and Ross Gerber singing your praises, live, on every financial news network 24 hours a day, 7 days a week. And who needs a PR department when "leaked e-mails" can make their way to the press, saying literally anything the company wants, at any time, and they are instantly reported on.
In fact, while we're on that train of thought, who needs SEC disclosures in this case?
But we digress. According to electrek, it isn't going to be a huge loss to begin with as Tesla "hasn't responded to a press inquiry in months". 
Whether or not this is a savvy ploy of some sort remains to be seen. Tesla has grappled with the press, who has done a halfhearted job in trying to report the truth about the embattled automaker, for years. It also seems to us that, despite having a $400 billion market cap, Tesla still seems to be conserving their cash.
With Keely Sulprizio, the last contact at PR at Tesla leaving last December (and "virtually every other member" of the company's PR team departing thereafter), it could also be that Tesla simply doesn't have the manpower to run PR right now.
Electrek noted other departures from the same team:
Alan Cooper was the most senior member of Tesla's communications team, and in February, his role was changed to director of demand generation, but he has now apparently left the company.

Gina Antonini, a senior manager on Tesla's comms team for three years, saw her role changed to director of external relations and employee experience at Tesla in February.

Also in February, Tesla communications manager Alexander Ingram moved to a role as content lead for Design Studio at Tesla.

Danielle Meister, senior global communications manager at Tesla, left for WhatsApp in April.

Most recently, Rich Otto, who handled some of the latest PR projects at Tesla like exclusive videos with YouTubers and Jay Leno, is now a product manager, according to his LinkedIn profile.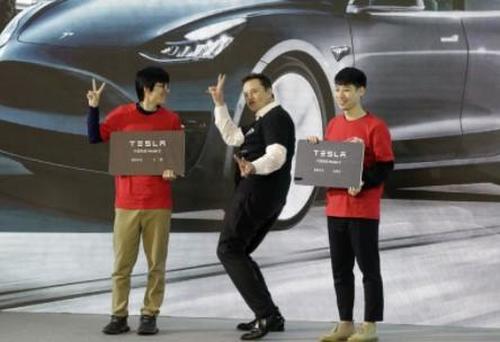 Regardless, it appears Tesla's relationship with the press is set to become even more cagey. Pretty soon Musk will be holding full-on assault style press conferences, a la Donald Trump, where we spends an hour berating the press and avoiding their questions.
Even electrek couldn't get behind the idea, stating: "Ignoring the press, and thus the public and customers, which is basically what is happening without a PR department, is only adding to something that most Tesla owners would probably agree was already one of Tesla's biggest weaknesses: communication."
Between the press and regulators, it appears Musk seems hell bent on turning as many people in the public eye against him as possible. And, like an abused domestic partner, both the press and the regulators still seem hell bent on letting Musk get away with whatever he wants.
And hey, don't worry - Musk can handle his own press: "Let me be clear, I do not respect the SEC. I do not respect them."