---
Tesla Picks Pockets Of Chinese Banks As It Borrows Another $1.4 Billion
Tesla, which supposedly has lots of cash in the bank and tons of working capital (just ask David Einhorn), is tapping a group of Chinese banks for a relatively small $1.4 billion USD, five year loan, for the company's Shanghai plant. Part of the loan will be used to roll over an existing loan, according to Reuters. 
Among the banks participating in the loan are China Construction Bank, Agricultural Bank of China, Industrial and Commercial Bank of China and Shanghai Pudong Development Bank. 
Earlier this year the banks had offered Tesla an even smaller 12 month facility of 3.5 billion yuan (about $475 million USD) that comes due in March of 2020. The new loan will help Tesla roll over the previous debt and the rest will be used on Tesla's "China operations".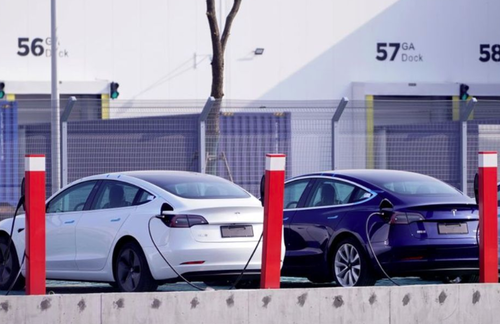 Tesla broke ground on its Shanghai plant in January and has started vehicle production. The factory is the cornerstone to Tesla's ambitions of expanding globally and avoiding higher import tariffs imposed on U.S. made cars. The Shanghai government has been supportive of the project, for whatever reason, which marks China's first wholly foreign owned car plant. 
The new loan's interest rate will be 90% of China's one-year benchmark, the same as the 12 month facility. It's an attractive interest rate and one that Chinese banks offer to "their best clients". it was not immediately clear how or why Tesla qualified for this preferential rate.