---
TikTok Files New Injunction Against White House Amid Reports Deal Is "Falling Apart"
As Fox Business publishes rumors that the TikTok-Oracle deal is falling apart, TikTok-owner ByteDance has filed a petition for an injunction Wednesday afternoon, asking a federal court in Washington DC to intervene and quash President Trump's threatened ban of TikTok on national security grounds.
The injunction, filed Wednesday afternoon, comes after a California court shut down Trump's attempt to ban Tencent's WeChat just a few days ago. It follows another lawsuit filed by TikTok and its parent back in August targeting the administration and its leaders, including Commerce Secretary Wilbur Ross.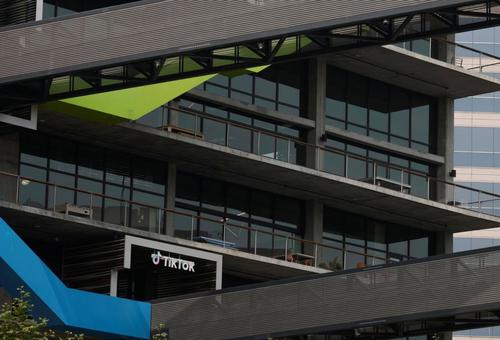 The Trump Administration set a final deadline of Nov. 12 for the deal between ByteDance, Oracle and Wal-Mart to spin off TikTok into a standalone company. It also set an earlier deadline of Sept. 28, whereby a 'partial' shutdown was promised if the deal isn't well on its way. With that first intermediate deadline coming up on Sunday, BD has apparently decided to move ahead
In the complaint, TikTok lawyers from Covington & Burling argued that Trump's executive order is unconstitutional, citing violations of First Amendment Rights and due process.
TikTok Requests Injunction on Trump Ban by Zerohedge on Scribd
Meanwhile, Fox Business reports that opposition to the deal is growing in the US, as AG Barr has reportedly expressed skepticism about approving the deal over "national security" concerns.
SCOOP via @LJMoynihan: sources say AG Barr has been skeptical of approving @Oracle @tiktok_us on national security concerns. His spox tells Fox Biz exclusively he is still in the fact gathering stage and has not reached a final decision/made a final recommendation to @POTUS $ORCL

— Charles Gasparino (@CGasparino) September 23, 2020
To be sure, even if the Trump Administration were to completely roll over and accept a deal with ByteDance owning 80% of the newly independent TikTok (with 40% of that stake presumably owned indirectly by the American investors who own ByteDance), Beijing has by now spilled too much ink in its state-run press. The hard-core nationalists would never accept President Xi kowtowing to Washington like this.