---
Top US Banks Deploy AI Surveillance To Monitor Customers, Workers
Several US banks have employed AI surveillance systems as a big-brother-type instrument to analyze customer preferences, monitor workers, and even detect nefarious activities near/at ATMs, according to a dozen banking and technology sources who spoke with Reuters. 
Sources said City National Bank of Florida, JPMorgan Chase & Co, and Wells Fargo & Co are conducting trials of AI surveillance systems which offers a rare view into what could soon become standard for corporate America. 
Bobby Dominguez, the chief information security officer at City National, told Reuters the bank would begin to "leverage" facial recognition technology to identify customers at teller machines and employees at branches. The trial will be conducted at 31 sites and include high-tech software that could spot people on government watch lists. 
In Ohio, JPMorgan is already conducting AI surveillance trials at a small number of branches. Wells Fargo wouldn't discuss its use of AI technology to monitor customers and employees.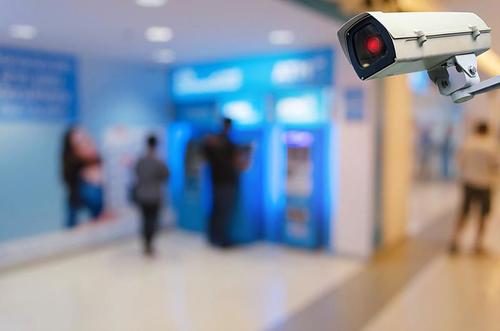 The corporate world is quickly embracing the effectiveness and sophistication of these systems after governments such as China, the UK, Germany, Japan, and the US have used AI surveillance to track their citizens and non-nationals for years. 
"We're never going to compromise our clients' privacy," Dominguez said. "We're getting off to an early start on technology already used in other parts of the world and that is rapidly coming to the American banking network."
As early as 2019, JPMorgan began evaluating the potential of AI surveillance systems to analyze archived footage from Chase branches in New York and Ohio. 
"Testing facial recognition to identify clients as they walk into a Chase bank, if they consented to it, has been another possibility considered to enhance their experience," a current employee involved in the project told Reuters. 
Another source said a Midwestern credit union last year tested facial recognition for client identification at four locations before terminating the program over cost concerns. 
City National's Dominguez said the bank's branches use computer vision to detect suspicious activity outside.
Given the current state of AI surveillance and the speed of development, top banks are already testing these surveillance tools in various forms. Despite a potential backlash from the public, an Orwellian dystopia via AI surveillance will be fully embraced by corporate America in the coming years.
It was the virus pandemic that allowed the surveillance state to expand across the government and corporations rapidly. We're being tracked more than ever.