---
Trump-Backed SPAC Terminates CEO As Deal Languishes
The merger between Trump Media & Technology Group and Digital World Acquisition Corp., which seeks to make Trump's social media platform "Truth Social" public through a blank check company, faces even more challenges as deal hopes fade. 
According to a DWAC press release, CEO Patrick Orlando was terminated and will be replaced by Eric Swider, a member of DWAC's Board of Directors. 
"As the Board executes its succession plan, it looks forward to a fully realigned management team to best meet the challenges the Company faces. Mr. Orlando will remain as a Director on the Board," the press release said. 
DWAC outlined the reason for a management shakeup:
"Due to the unprecedented headwinds faced by the Company, the Board agreed it was in the best interest of its shareholders to select a new management team to execute an orderly succession plan and set strategic operating procedures for the Company in this new phase. Mr. Orlando's departure enables the Board to appoint new leadership, which it believes will restore confidence to the shareholders."
And the news this morning comes one week after Bloomberg reported, "Truth Social has trimmed staff while awaiting regulatory approval for a merger."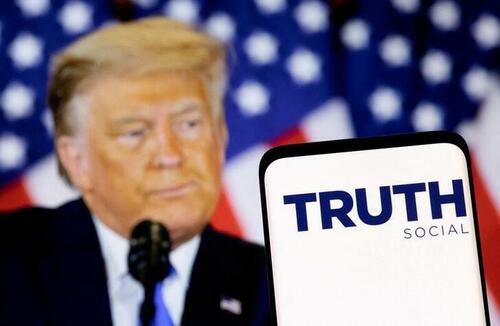 People knowledgeable about layoffs told Bloomberg that half a dozen employees, including top management team members, such as Chief Technology Officer William "BJ" Lawson, were laid off. The move appears to be in response to capital running out at the social media company. 
"Some close to Trump Media estimate it can fund operations through September at present spending levels," the people said. 
Weeks ago, Trump Media's general counsel sent the Securities and Exchange Commission a letter about the reviewal process. They said, "endless investigation of the DWAC-TMTG merger clearly constitutes an unprecedented attempt to kill the deal without any finding of wrongdoing." Also, the lawyers asked Congress to investigate the matter. 
Loading...