---
Trump Team Assures Big Tech Lobbyists That WeChat Ban Won't Impact China Business
A little over a week ago, we shared how President Trump's decision to expand the scope of his crackdown on Chinese tech firms to include WeChat, Tencent's ubiquitous platform for everything from payments, to messaging to e-commerce sent a wave of panic through American multinationals like Apple who depend on the Chinese market for growth, and feared being essentially shut out due to an oversight by the administration.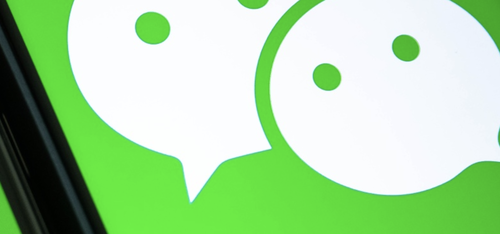 The backlash has been just as intense as could be expected. In a quintuple-byline story published Friday afternoon, Bloomberg reported that an army of corporate lobbyists are working with Team Trump to try and find a way to restrict WeChat's use in the US without hamstringing every American company that depends on the app to connect with Chinese consumers.
According to sources from within the West Wing, the administration is still "working through the technicals" of how they're going to restrict WeChat in the US while allowing American companies to liaise with it in foreign markets.
The Trump administration is signaling that U.S. companies can continue to use the WeChat messaging app in China, according to several people familiar with the matter, two weeks after President Donald Trump ordered a U.S. ban on the Chinese-owned service.

The administration is still working through the technical implications of how to enforce such a partial ban on the app, which is owned by Tencent Holdings Ltd., one of China's biggest companies. A key question is whether the White House would allow Apple Inc. and Alphabet Inc.'s Google to carry the app in its global app stores outside of the U.S., according to the people, who spoke on condition of anonymity.
Over the past week, lobbyists went into "overdrive" and started harassing White House and Commerce Department staffers about Trump's order, and the "logistics and intention of the WeChat executive order." Now they're pushing to "narrow" the scope of the looming ban.
"We are talking to everyone who will listen to us," said Craig Allen, president of the US-China Business Council, whose group represents companies including Walmart Inc. and General Motors Co. "WeChat is a little like electricity. You use it everywhere" in China, Allen said.
We imagine the administration will come around on the "downsides to an expansive interpretation of the order." Because the last thing Trump needs is a selloff in big tech large enough reconcile S&P 500's valuation with the S&P 500 ex-FAANG.