---
Xi Hails Now "Fully Operational" China-Controlled Satellite Navigation System Which Rivals GPS
Multiple official statements have come out of China that reveal, predictably enough, that the US pressure and sanctions campaign are not at all curbing its global ambitions or efforts at rapid defense technology modernization. Actually Washington's hawkish stance is perhaps doing the opposite, given that President Xi Jinping told the Politburo on Friday that "only a strong military can ensure national security" while urging the country to "push forward national defense and military modernization," according to Bloomberg citing official Xinhua.
And this includes the potential for military modernization in space, at a moment leaders across the globe fear that space will soon become a "war-fighting domain" — which is also subject of discussions in Vienna currently, as US and Russian diplomats work to extend the New START nuclear arms reduction treaty. Xi officially commissioned China's BeiDou Navigation Satellite System (BDS-3) on Friday, which state media now says is fully operational, is will compete with GPS.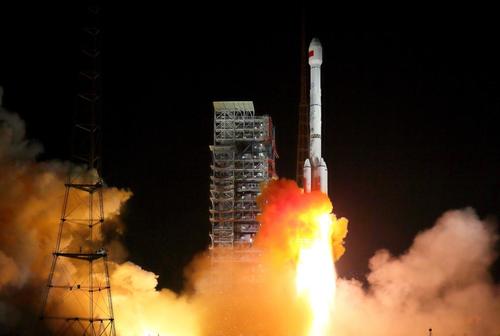 This means that China joins a very few number of nations, which includes the US, Russia, and EU, that has its own independent global navigation system. The network includes 35 satellites as part of an ambitious program that's been under development since the 1990's.
Xinhua news also noted that BeiDou-based services are already in use in more than 120 countries and regions. While Beijing has specifically condemned the pursuit of the 'weaponization of space', Xi took the opportunity as touting the huge advantage that newly operational BDS-3 represents.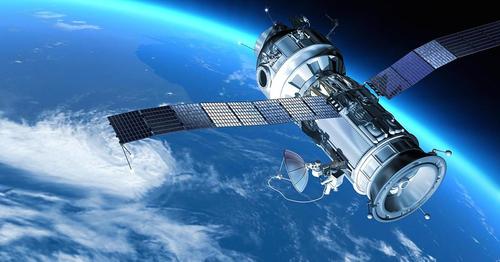 As Xinhua describes, "Xi said the completion and opening of the BDS-3 fully reflects the political advantage of China's socialist system in mobilizing resources for major undertakings."
"It is of great significance to enhance China's comprehensive national strength, to promote China's economic development and improvement of people's livelihood under regular epidemic prevention and control, to promote China's opening-up under the current international economic situation, to further enhance national self-confidence, and to strive to achieve the two centenary goals, noted Xi," Xinhua continues.
It was on June 22 that China launched the final Beidou satellite in completion of its orbital navigation constellation.
According to a US-based space technology analysis site, "The first four Beidou satellites were launched between 2000 and 2007. Based on the CAST developed DFH-3 satellite bus, the satellites were orbited by Long March-3A launch vehicles to geostationary orbits."