---
3,000 Flight Disruptions Hit US As Ice Storm Sweeps Southern States
Winter storm warnings and weather advisories stretched from the US Southwest to the Southeast on Tuesday as snow, sleet, and freezing rain canceled and or delayed at least 3,000 flights. 
According to FlightAware's flight tracking website, 1,300 flights had been canceled, and an additional 2,000 were delayed as of Tuesday morning. 
Dallas-Fort Worth International, Austin-Bergstrom International, and Dallas Love Field were three Texas airports experiencing the most flight disruptions as an ice storm slammed the state. Cancellations and delays were also seen across the country.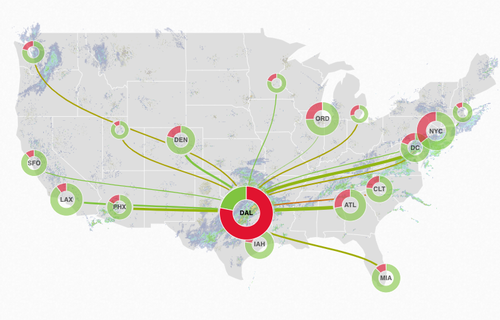 The National Weather Service in Fort Worth said a winter storm warning was in effect in north and western central Texas until Wednesday afternoon. 
On Monday, Texas Gov. Greg Abbott directed the state's Division of Emergency Management to prepare for adverse weather conditions. 
"The State of Texas is working tirelessly to ensure Texans and their communities have the resources, assistance, and support needed to respond to winter weather impacts across the state," Gov. Abbott said in a press release.
The ice storm will also impact Arkansas, Mississippi, and Tennessee through Wednesday. NWS Memphis said areas could expect ice accumulations of a quarter to one-half inch or more.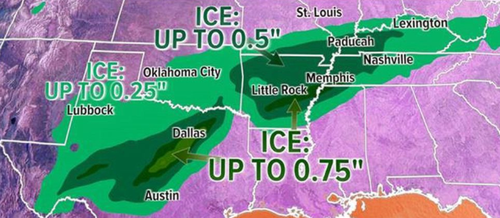 After a mild January, a blast of cold air is pouring into the Midwest through this weekend.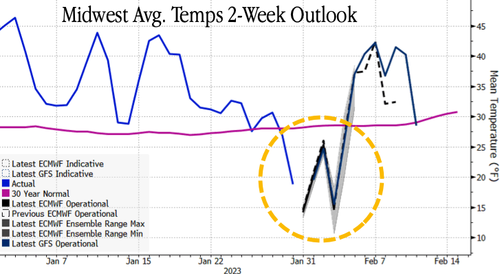 A cold shot is expected for the Mid-Atlantic region, but temperatures could return to average levels by Sunday or early next week.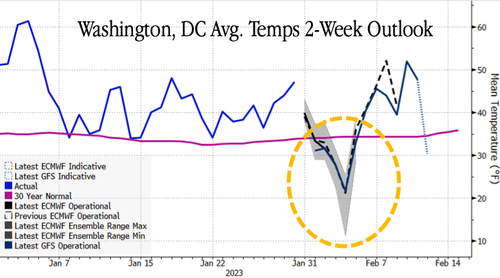 The Northeast will also see a brief chill.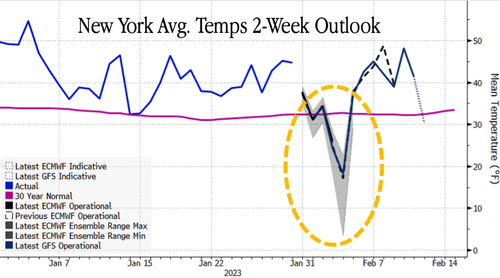 On Thursday, Punxsutawney Phil will come out of his burrow in the ground and let the US know if an early spring is ahead or six more weeks of winter. 
Loading...