---
California's Years-Long Drought Eases As Mother Nature Fills Reservoirs
A map released on Thursday by US Drought Monitor shows that the convey belt of severe rain and winter storms for the last two months has significantly eased California's extreme drought.
The Sierra Nevada region in north-central California, the coastline stretching from Monterey Bay to northwest Los Angeles County, and parts of northwest California, including Humboldt and Del Norte counties, are no longer classified as being in a state of drought.
The middle of the state is now labeled as "abnormally dry," while northeast California and the high desert of southeastern California remain in "severe drought" and "moderate drought" classifications -- but easing from extreme levels several months ago.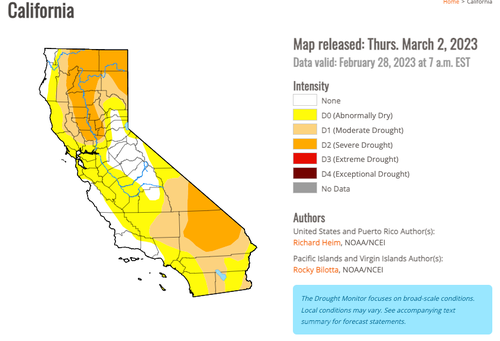 On Jan. 12, the drought map showed that conditions in various regions had started to improve after a series of storms in the first two weeks of the month.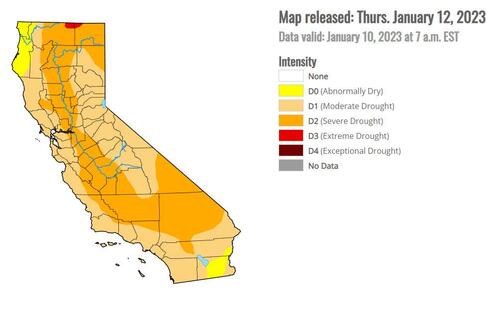 Here's what the drought map looked like on Jan. 5.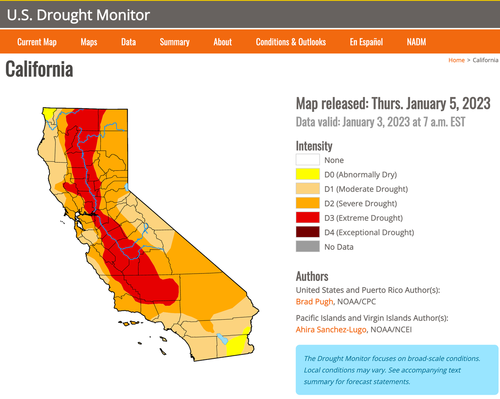 And on Dec. 9.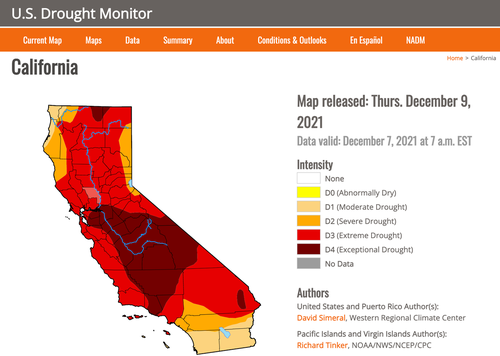 Since the recent snowstorms, snowpack levels across the state have reportedly reached a 40-year high.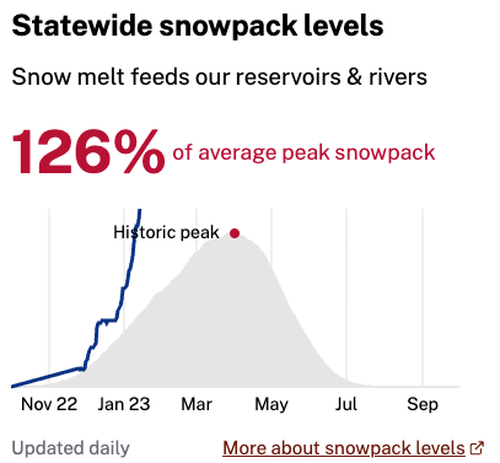 There's so much snow in Southern California that Gov. Gavin Newsom has declared a state of emergency. 
San Bernardino Co. Snow Response:

- 4 to 5 feet of additional snow overnight
-500 miles of mountain roads need plowing
-Over 96 responses to residents
-No serious injuries/deaths
-still waiting on additional resources after emergency declaration @FOXLAhttps://t.co/fYy07DbUgj pic.twitter.com/TgvOhZScxa

— Mario Ramirez (@MarioFOXLA) March 1, 2023
All the storms have been a boon for California's reservoirs. The latest figures show 94% of major reservoir levels are at normal for this time of year. This is great news following last summer when reservoir levels were dangerously low.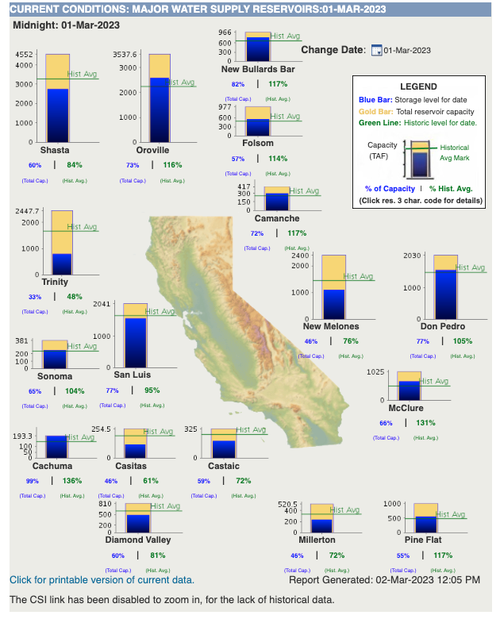 Here are stunning before and after photos of Lake Oroville, one of California's largest reservoirs.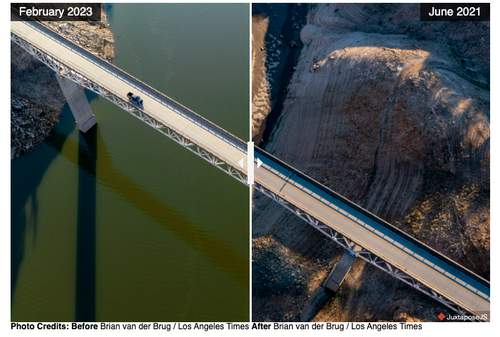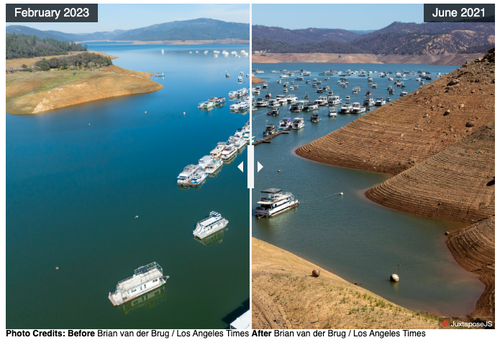 And just like that, Mother Nature heals itself without any assistance from Democrats who tax the heck out of people in the name of 'saving the planet.' 
Loading...