---
Canadian Officials Warn Wildfires Could "Last All Summer"
Last week we shared new troubling forecasts that showed wildfire risks are set to explode to "above normal" conditions across portions of the Northeast this summer. This could be due to the emerging El Nino weather phenomenon. 
Axios reported 435 wildfires were burning across Canada this past weekend. As of Monday morning, most Mid-Atlantic and Northeast cities recorded air quality levels at "unhealthy" levels despite some relief from the wildfire smoke in recent days. 
Wildfire smoke still blankets many states on the East Coast.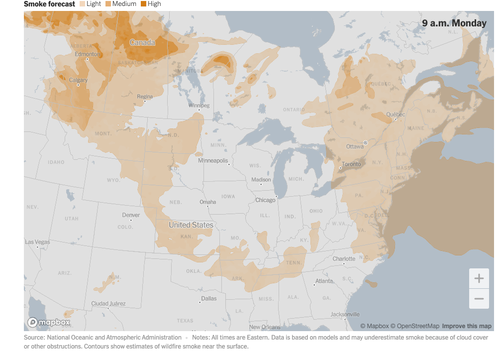 Air quality across many East Coast metro areas is unhealthy as of 0900 ET.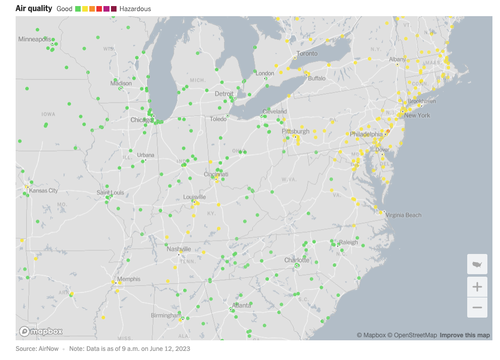 The air quality index is over 100 -- unhealthy -- for NYC this morning.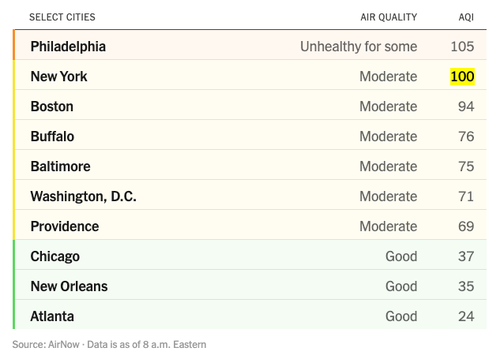 While the smoke is dissipating from the dangerously hazardous levels of last week, the federal agency Natural Resources Canada warned of new forecasts of above-normal fire risks through September. 
"This is a first in the history of Quebec to fight so many fires, to evacuate so many people," Quebec Minister of Public Security Francois Bonnardel said on Saturday.

Bonnardel noted, "We are going to have a fight that we think will last all summer … we haven't yet won the battle."
So, this means that the apocalyptic Blade Runner 2049-esque scenes from Washington, DC, to New York City, might not be over for another three months. And, of course, smoke pouring into the Northeast from Canada depends on the winds.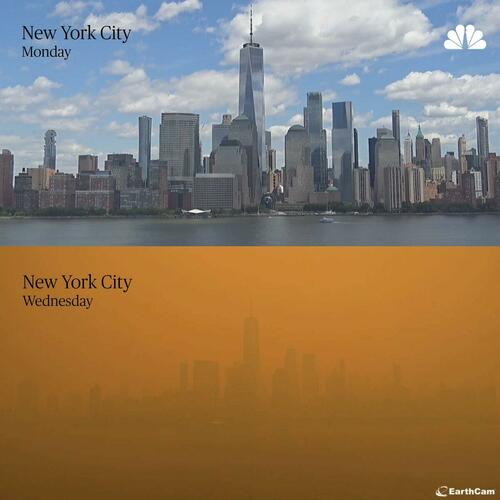 Fire risks are also spreading across the Northeast. The National Significant Wildland Fire Potential Outlooks showed above-average fire risks for several states in the Northeast from July to August. 
July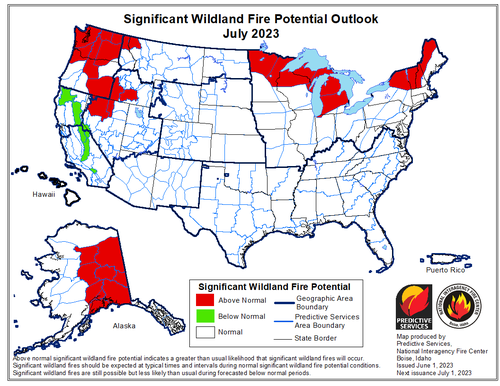 August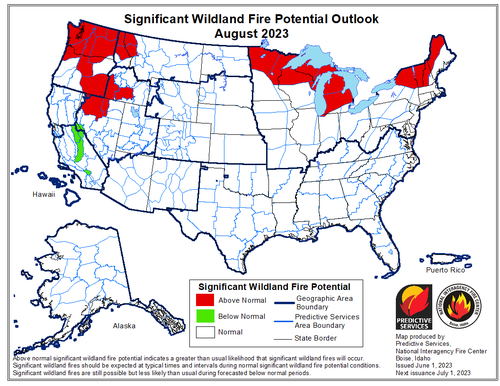 The wildfires and ominous forecasts for this summer come as El Nino has arrived. What does this mean for the Northeast? Well, dry and hot conditions...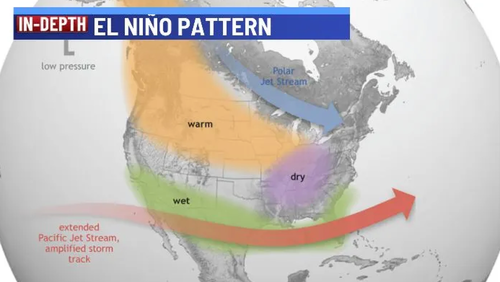 As the corporate media automatically defaults to global warming as the culprit for the wildfires, telling average folks they need to stop driving their cars and ditch meat for bugs, we must highlight all this weather chaos might not be entirely due to fossil fuels. 
 "No, El Niño and La Niña are naturally occurring climate patterns and humans have no direct ability to influence their onset, intensity or duration," the United Nations Office for the Coordination of Humanitarian Affairs has stated.
Are we even allowed to ask if arsonists started some of the wildfires? 
Loading...