---
'Nature Heals Itself': Lake Oroville's Epic Rise After Conveyor Belt Of Atmospheric Rivers
Los Angeles Times photographers have published stunning before and after photos of Lake Oroville, one of California's largest reservoirs, on the State Water Project, to only reveal nature has healed itself -- not humans or insane 'green' taxes pushed by progressive Democrats who virtue signal about saving the planet. 
As of Thursday, the California Department of Water Resources' data showed the current water level at Lake Oroville was 69% of its capacity on Wednesday — up from 28% just two months ago. The State Water Project is a network of reservoirs, canals, and dams that supplies water to 27 million people. 
Last summer, Lake Oroville's water levels fell dangerously low (read: here & here). But a conveyor belt of atmospheric rivers dumped trillions of gallons of rain on the state early this year that helped fill up the once drought-stricken reservoir.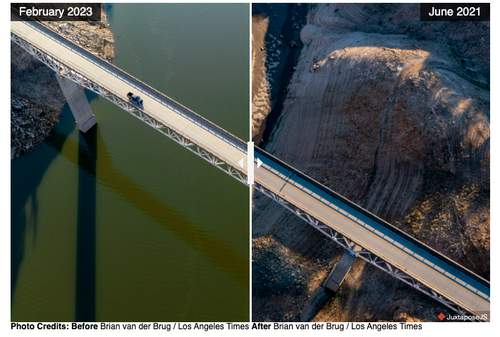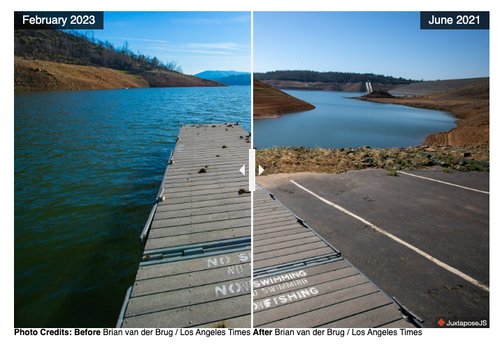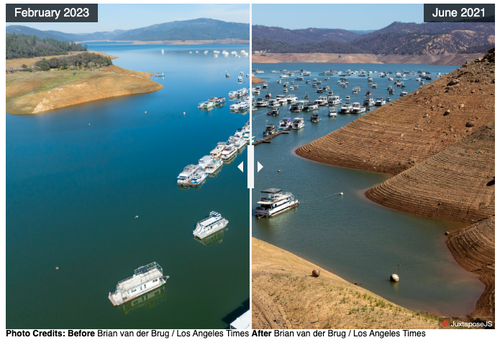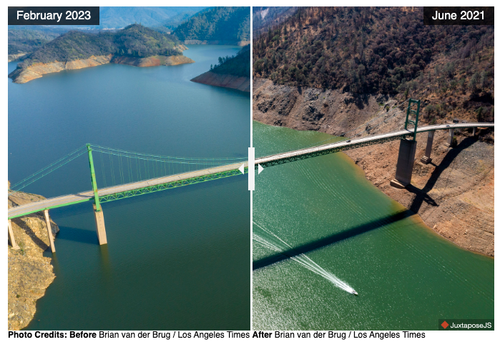 And there's more good news: deep snowpack this year in California, the Great Basin, and the Colorado River Basin will provide even more water in the months ahead to alleviate severe drought conditions. 
Loading...