---
New Forecast Shows Wildfire Risks Explode In Northeast As El Nino Looms
Millions of people in major US cities throughout the Northeast and Mid-Atlantic are breathing "unhealthy" air as smoke-filled skies persist for the third day. While the smoke from Canadian wildfires might dissipate in the coming days, troubling weather outlooks reveal new fire risks for the Eastern Half of the US. 
Hopefully, the apocalyptic Blade Runner 2049-esque scenes from Washington, DC, to New York City will be over by the end of the week.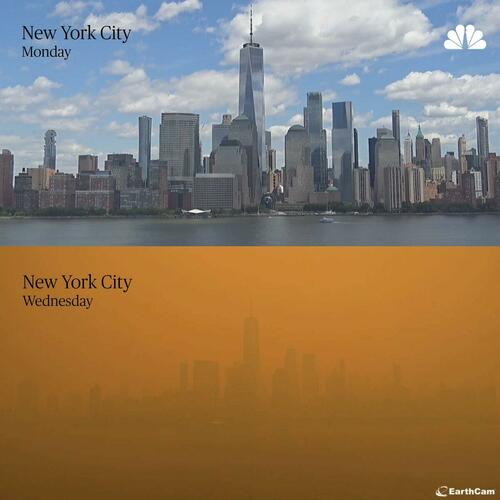 However, a new forecast from the National Significant Wildland Fire Potential Outlooks reveals beginning in July -- wildfire risks will explode to "above normal" conditions in several Northeast states, as well as the Upper Midwest and East North Central states. 
Also, notice how California fire risks are "below normal" for many areas this summer while the Pacific Northwest will see "above normal" risks. 
June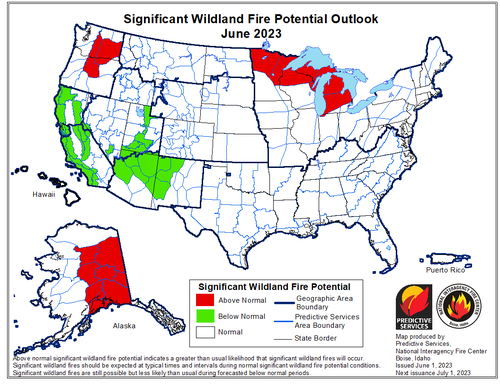 July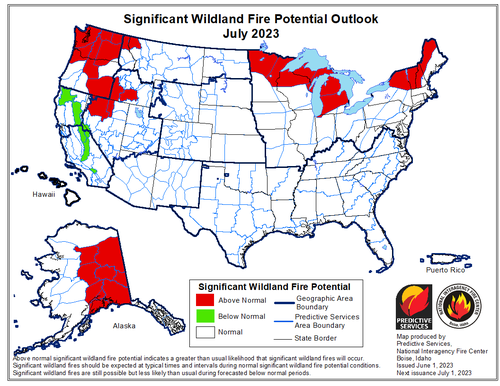 August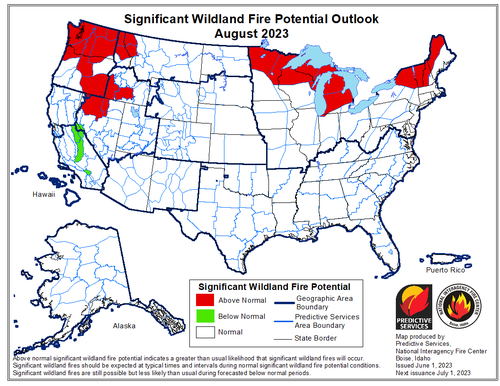 September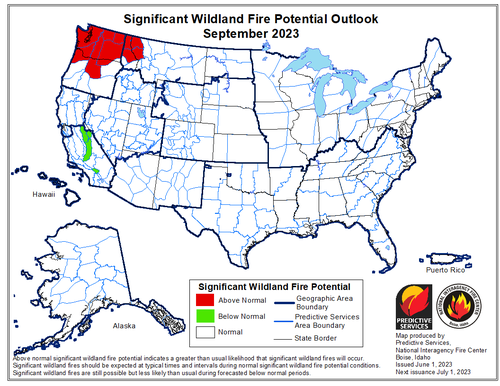 Meanwhile, corporate media has sounded the alarm about "global warming" as the culprit for the fires. There may be a more logical reason behind the fires, such as an emerging El Nino weather phenomenon that usually tends to change the climate in these regions to hotter and dryer conditions.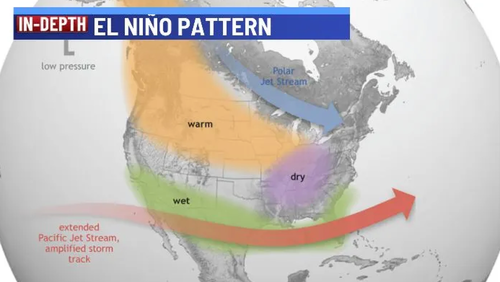 And for those continuing to promote that humans are responsible for all this weather chaos, well, we have some bad news: "No, El Niño and La Niña are naturally occurring climate patterns and humans have no direct ability to influence their onset, intensity or duration," United Nations Office for the Coordination of Humanitarian Affairs has stated. 
Loading...