---
New York City Snow Drought Might End Tomorrow
New York City's snow drought, the third longest since records began, might end Wednesday morning. 
National Weather Service meteorologist Bryan Ramsey said NYC could expect up to 2 inches of snow during the morning commute, but a changeover to a wintry mix and rain could occur at some point when milder air moves into the Northeast. 
Wednesday's accumulation could be enough to end the Big Apple's snowless streak.
The longest streak of days without 0.1 inches of snow or greater was 332, which ended on Dec. 15, 2020. As of Monday, the city has had 320 days without measurable snowfall, the third longest on record, according to Accuweather.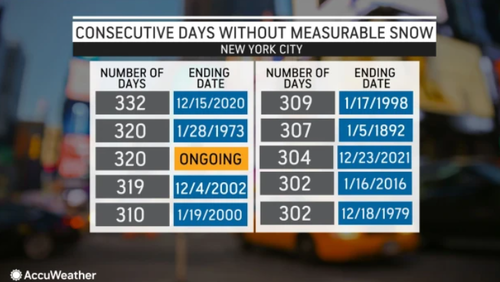 If tomorrow's weather event only produces a trace or less than 0.1 inches, the metro area could be on pace to hit the snowless record in about two weeks. By late January, NYC should average about 11 inches of snow. 
Meanwhile, the heaviest snowfall will blanket northern New York to interior parts of New England, where upwards of a foot more could be dumped through Thursday.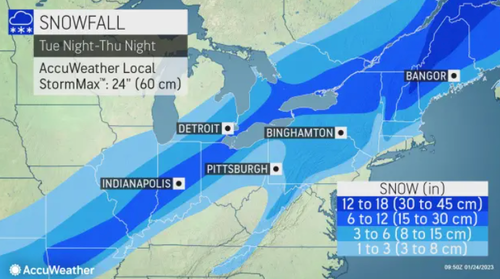 A pattern change for the US is underway. Long-term weather models forecast lower-than-average temperatures from now through early February for the Lower 48.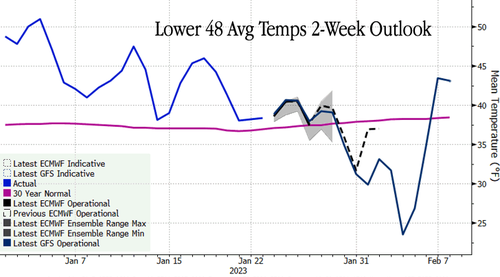 Cold weather is welcomed after an unseasonably warm January. 
Loading...