---
Stunning Satellite Images Show Rare "Superbloom" Blanketing California's Hillsides
After a deluge of atmospheric rivers that dumped 78 trillion gallons of water on California, effectively ending a severe multi-year drought within several months, a rare superbloom has emerged in the state's southern region across hillsides, and it's even visible from space.
CBS News reported new photos via NASA's Landsat 9 satellite show a rare wildflower superbloom in Southern California after years of drought. The wet conditions spurred the germination of flower seeds all at once, leading to large swaths of land covered in various colors.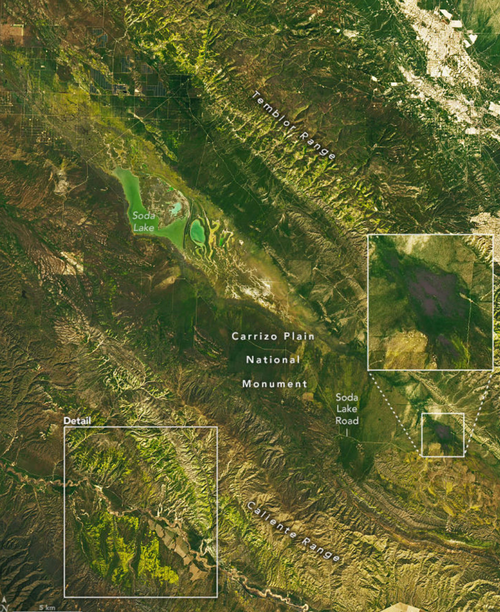 Maxar Technologies also published satellite photos showing the hillside outside Palmdale covered in yellow and orange flowers.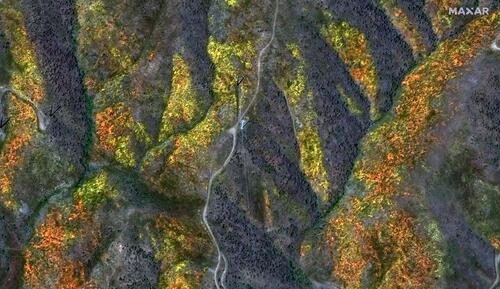 Another image shows a hillside covered in purple.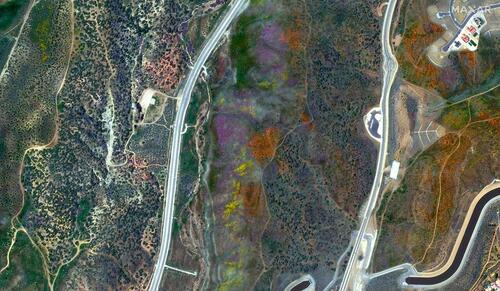 And another shows hillsides covered in yellow.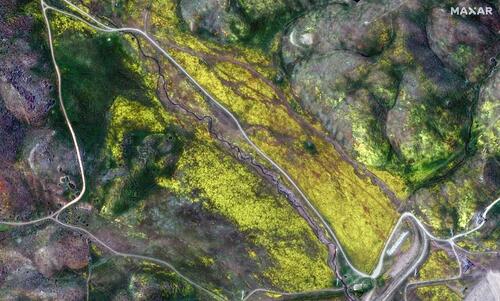 The rare desert botanical phenomenon has captured the attention of Southern California residents. Many have taken day trips to see the colorful hillsides. 
Although severe drought conditions have largely subsided and wildflowers blanket the hillsides, this abundance of vegetation could potentially serve as fuel for fires when drought conditions reemerge. 
Loading...