---
Veteran-Owned 'Clean Beef' Company Says It Would Rather Shut Down Than Accept mRNA Injections In Cattle
Authored by Allan Stein via The Epoch Times (emphasis ours),
Jason Nelson, president and CEO of Whole Cows based in Waco, Texas, makes no beef about there being a global war against the cattle industry.
"I would say there is a war not only against beef, there is a war against Americans being healthy," he said.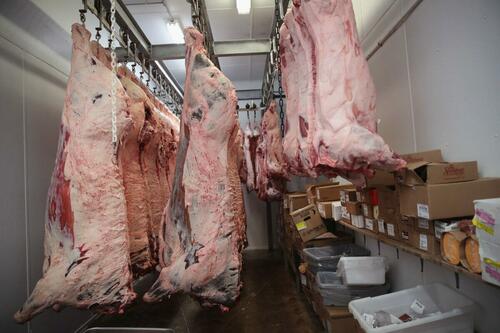 As a physically disabled and highly decorated combat veteran who served in two branches of the U.S. military, Mr. Nelson sees the war is being waged by globalists in the name of fighting climate change.
He said the goal of getting people to eat lab-grown beef and insects instead of red meat to reduce the carbon footprint is no longer within the realm of conspiracy theory.
These products are in your supermarket, Mr. Nelson said.
Now, there's a push by state legislatures to allow companies to inject beef cattle with mRNA vaccines to protect against disease.
At least five states have filed legislation opposed to mRNA in livestock and other consumer products.
A Matter of Principle
Mr. Nelson rejects mRNA technology in beef cattle in both theory and practice.
He has vowed to shutter his business if any of his products contained even a trace of these pharmaceuticals.
"As far as the beef industry itself, it's under attack from multiple angles," Mr. Nelson said. "For them to say … all of a sudden … cows are bad—not all animals—just cows—that cows are the ones destroying the climate—it's a scam.
"They seem to think that's the way out of whatever imaginary climate crisis they've created."
With his brother Ben Riley, also a highly decorated veteran, and a third business partner, J.D. Rucker, Mr. Nelson, 44, launched Whole Cows more than a year ago, spurred on by his desire to ensure a clean beef supply untouched by Big Pharma.
Mr. Nelson said he has long questioned the safety and efficacy of mRNA technology in humans.
It's why he left the military after a long career in the Marines and Army, working in the latter branch in psychological operations when the COVID-19 vaccine rollout began in 2021.
Rather than take the vaccine, Mr. Nelson left the Army before the Jan. 31 federal vaccine mandate went into effect, knowing he would lose his retirement benefits.
He later ran for U.S. Congress in the 2022 Texas primary against his Republican opponent Pete Sessions.
No mRNA, Please
Through conversations with his customers, Mr. Nelson learned their top concern is the ingredients in the nation's meat supply—specifically, mRNA in beef.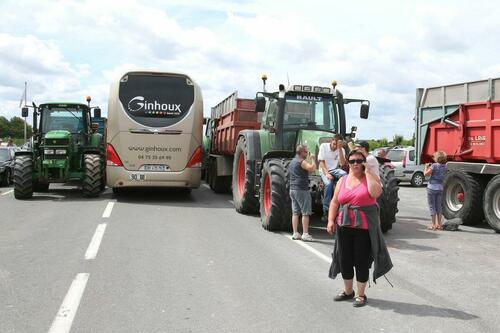 "What they're scared of is what's in their beef. They don't know what's in their food. Every question we get is, 'Are you sure it doesn't have mRNA? Are you sure it doesn't have GMO?'" Mr. Nelson said.
"We know two things are coming down the line. One is there are going to be mRNA mandates for cattle. That is coming," he said.
Mr. Nelson said he began sourcing beef cattle nearly two years ago with input from ranchers to ensure the animals were mRNA injection-free. He eventually locked in contracts with cattle suppliers in Texas with backup suppliers in other states.
"I noticed a great need in the agrarian sector of our community that needs outlets and Americans who need healthy, wholesome food. It was a no-brainer," Mr. Nelson told The Epoch Times.
"Freeze-dried food is what people need for long-term."
"We looked at the supply chain and decided we needed a lock on our supply. Next, we had to lock in our processors," he said.
Read more here...
Loading...