---
Family Of College Student Who Died From COVID-19 Vaccine Sues Biden Administration
Authored by Zachary Stieber via The Epoch Times (emphasis ours),
The family of a college student who died from heart inflammation caused by Pfizer's COVID-19 vaccine has sued President Joe Biden's administration, alleging officials engaged in "willful misconduct."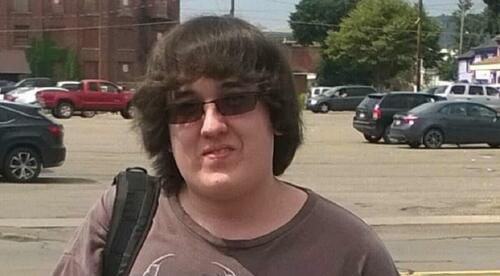 U.S. Department of Defense (DOD) officials wrongly promoted COVID-19 vaccination by repeatedly claiming the available vaccines were "safe and effective," relatives of George Watts Jr., the college student, said in the new lawsuit.
That promotion "duped millions of Americans, including Mr. Watts, into being DOD's human subjects in its medical experiment, the largest in modern history," the suit states.
The Public Readiness and Emergency Preparedness Act allows lawsuits against certain people if they have engaged in "willful misconduct" and if that misconduct caused death or serious injury.
COVID-19 vaccines are covered by the act due to a declaration entered during the Trump administration in 2020 after COVID-19 began circulating.
"DOD's conduct and the harm caused as alleged within the four corners of the lawsuit speaks for itself," Ray Flores, a lawyer representing the Watts family, told The Epoch Times via email. "I have no further comment other than to say: My only duty is to advocate for my client. If the DOD conveys a settlement offer, I will see that it's considered."
The suit was filed in U.S. court in Washington.
The Pentagon and the Department of Justice did not respond to requests for comment.
Watts Suddenly Died
Watts was a student at Corning Community College when the school mandated COVID-19 vaccination for in-person classes in 2021. He received one Pfizer dose on Aug. 27, 2021, and a second dose approximately three weeks later.
Watts soon began experiencing a range of symptoms, including tingling in the feet, pain in the heels, numbness in the hands and fingers, blood in his sperm and urine, and sinus pressure, according to family members and health records.
Watts went to the Robert Packer Hospital emergency room on Oct. 12, 2021, due to the symptoms. X-rays showed clear lungs and a normal heart outline.
Watts was sent home with suggestions to follow up with specialists but returned to the emergency room on Oct. 19, 2021, with worsening symptoms despite a week of the antibiotic Augmentin. He was diagnosed with sinusitis and bronchitis.
While speaking to his mother at home on Oct. 27, 2021, Watts suddenly collapsed. Emergency medical personnel rushed to the home but found him unresponsive. He was rushed to the same hospital in an ambulance. He was pronounced deceased at age 24.
According to a doctor at the hospital, citing hospital records and family members, Watts had no past medical history on file that would explain his sudden death, with no known history of substance abuse or obvious signs of substance abuse. His mother described her son as a "healthy young male."
Dr. Robert Stoppacher, a pathologist who performed an autopsy on the body, said that the death was due to "COVID-19 vaccine-related myocarditis." The death certificate listed no other causes. A COVID-19 test returned negative. Dr. Sanjay Verma, based in California, reviewed the documents in the Watts case and said that he believed the death was caused by the COVID-19 vaccination.
Pfizer did not respond to a request for comment.
Watts Took Vaccine Under Pressure
The community college mandate included a 35-day grace period following approval by the U.S. Food and Drug Administration (FDA) of a COVID-19 vaccine.
The Moderna, Pfizer, and Johnson & Johnson vaccines were given emergency use authorization early in the pandemic. The FDA approved the Pfizer shot on Aug. 23, 2021. It was the first COVID-19 vaccine approval. But doses of the approved version of the shot, branded Comirnaty, were not available for months after the approval.
Read more here...
Loading...