---
FTX Sues Bankman-Fried's Law Professor Parents To Recover "Fraudulently Transfered And Misappropriated Funds"
Bankrupt crypto exchange FTX has sued the parents of founder Sam Bankman-Fried, who were just profiled by Bloomberg in "How Sam Bankman-Fried's Elite Parents Enabled His Crypto Empire", even as the article forgot to mention all the others who enabled SBF's criminal spree...
Can't wait for part two. pic.twitter.com/cv41BY8awZ

— zerohedge (@zerohedge) September 14, 2023
... to recover millions of dollars in "fraudulently transferred and misappropriated funds," the company said in a court filing late Monday alleging the "effectively altruist" parents were instead complicit in their son's crime, and spent illicit money on hotels, real estate and others.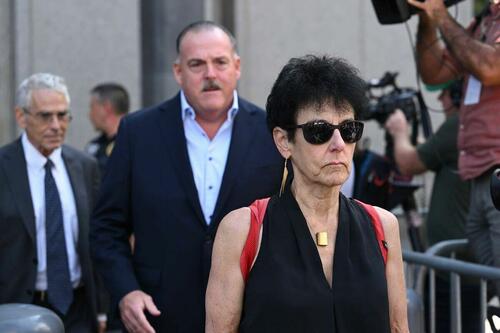 The company, operated in bankruptcy by new management, alleged that Joseph Bankman and Barbara Fried, both Stanford Law School professors, "exploited their access and influence within the FTX enterprise to enrich themselves, directly and indirectly by millions of dollars," at the expense of the debtors and creditors, the company said.
Hilariously, when the cryptocurrency exchange collapsed last November, Bankman-Fried's parents remained by his side as his legal advisers, the Journal had reported. Which may explain why their son had his bail stripped from him and is now rotting away in prison ahead of his trial.
Worse, Bankman had been a paid employee of FTX for almost a year. He joined his son in meetings with Washington policy makers and expanded the company's "philanthropic" endeavors.
"Bankman played a key role in perpetuating the culture of misrepresentations and gross mismanagement and helped cover up allegations that would have exposed the fraud committed by the FTX Insiders," the company estate alleged.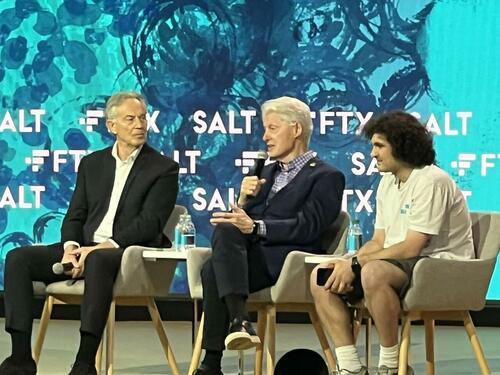 It gets better: Bankman and Fried are "renowned", in Bloomberg's parlance, legal scholars and taught at Stanford Law School. Bankman is an expert on taxes, while Fried's specialty is ethics.
"This is a dangerous attempt to intimidate Joe and Barbara and undermine the jury process just days before their child's trial begins," attorneys representing Bankman and Fried said in a statement. "These claims are completely false."
Despite "knowing or blatantly ignoring" that FTX was insolvent or on the brink of insolvency, Bankman and Fried discussed with Bankman-Fried the transfer to them of a $10 million cash gift and a $16.4 million luxury property in the Bahamas, the filing said. The pair also "pushed for tens of millions of dollars in political and charitable contributions."
Bankman seemed keenly aware of the company's risk of downfall, according to the filing. He started conversations about how to ensure that assets — including primary residences — were safe from bankruptcy a year before FTX collapsed into Chapter 11.
The filing includes details of spending escapades, particularly by Bankman, who was employed by FTX Philanthropy starting in 2021, according to court papers. In one instance, he gave a former law student a "free trip to France," which included tickets to the Formula 1 Grand Prix, which cost several thousand dollars.
Although Fried was not formally employed by the crypto exchange, she too wielded influence over the company's finances. The lawsuit describes her as the "single most influential advisor" over her son and FTX's political contributions. As evidence of that, she had Bankman-Fried give millions to a political action group that she co-founded, court papers show.
While Bankman-Fried has claimed that his parents "weren't involved in any of the relevant parts" of the business, the FTX Group was self-described over the years as a "family business," according to the filing. And in the months leading to the company's insolvency, Bankman's role appeared to become only more involved.
FTX asked for the court to award damages whose value would be determined at a trial. Bankman-Fried's own trial on fraud charges will start on Oct. 3.
Finally, in the latest vivid example how lawyers always win, SBF's parents are being sued for tens of millions, while the FTX lawyers are taking in about $1 million in fees every day. It remains unclear how many billions SBF himself managed to stash away in various crypto and offshore accounts, which will wait for him when he emerges from prison.
The adversary proceeding is Alameda Research LLC, et al. v. Allan Joseph Bankman and Barbara Fried, 22-110678, U.S. Bankruptcy Court for the District of Delaware.
Loading...