---
Teamsters Notified That Trucking Giant Yellow Ceases Operations
By Todd Maiden of FreightWaves
Less-than-truckload carrier Yellow Corp. ceased all operations at 12 p.m. Sunday, according to a notice on the gates at its terminals.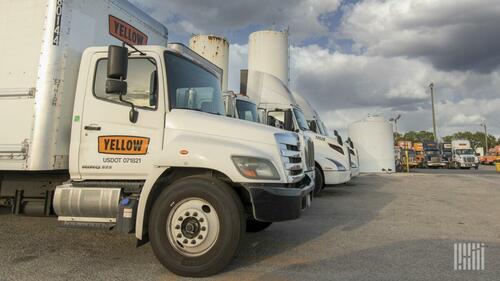 Separate internal documents showed the procedures for closing the facilities as well as "talking points" to be used when informing union employees not to show up for their shifts. The documents indicated the company plans to issue a public statement Monday updating "the state of the company and the operation."
On Friday, Yellow laid off most of its nonunion employees in areas like customer service, information technology and sales. The company stopped making pickups earlier in the week and has been delivering the remaining freight in its network ahead of what appears to be a permanent closure.  
After months of negotiations with its Teamsters workforce, the carrier has been unable to reach terms over proposed operational changes it has said were required for its survival.
In a breach of contract lawsuit filed last month regarding the matter, the company said it could be out of cash as soon as mid-July.
The International Brotherhood of Teamsters said late Sunday that it had been notified that less-than-truckload carrier Yellow Corp. has ceased operations and will file for bankruptcy. 
"Today's news is unfortunate but not surprising," stated Sean O'Brien, Teamsters general president.

"Yellow has historically proven that it could not manage itself despite billions of dollars in worker concessions and hundreds of millions in bailout funding from the federal government. This is a sad day for workers and the American freight industry."
The company maintained all along that the Teamsters' refusal to approve the change of operations would eventually lead to its closure.
Most are expecting Yellow to announce it will file for bankruptcy Monday.
The bankruptcy leaves 30,000 Yellow employees, including 22,000 Teamsters, without jobs.
Loading...